Coming off of a First Place finish for Jake Froman and Second Place Finish for Logan Lowrey at the Previous Round in Pennsylvania, they were ready to have that fuel a good ride at Round 7 in Ohio. The rain mostly held off for the race other than a quick shower during the first test. This made for all around different conditions all day. In spots it would be greasy and slick, some spots in the open on top of some of the hills were dusty, but mostly the traction was good and the Airgroup/Enduro Engineering Husqvarna boys were rolling.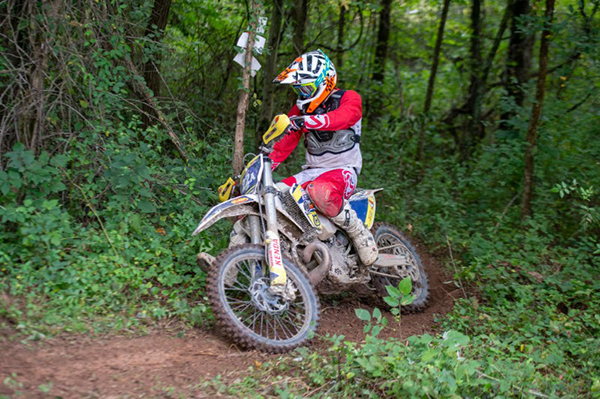 Jake Froman Putting his Kenda Tires to work getting on the gas through the corner.
Jake Froman was holding down first place after 4 tests but only by a few seconds. After Jarrett Mohn had a great test in test 5 Jake was in a battle to the finish. Ultimately finishing in second place in NE Pro2 when the day was over.
Logan Lowrey held a consistent pace all day. No major set backs for Logan on the day. Logan ended the day landing him on his second consecutive podium in the Kenda AMA National Enduro Series with a third place finish.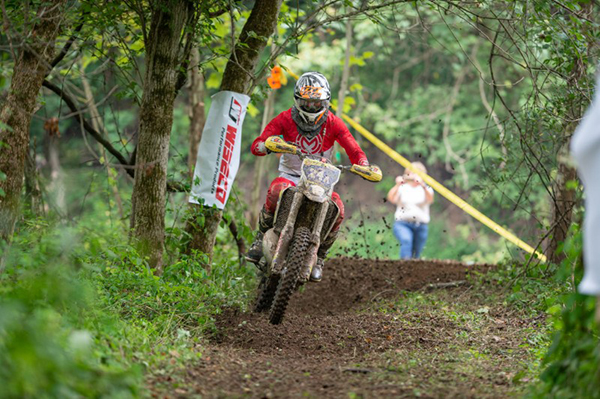 Logan Lowrey Charging while looking forward through clear vision thanks to Eks Brand Goggles. 
The Airgroup/Enduro Engineering Husqvarna Race Team will have a 1 week break over the Labor Day Holiday Weekend before Heading to the Upper Pennisula of Michigan for Round 8 of the Kenda AMA National Enduro Series. The Loose Moose National Enduro is scheduled for September 9th. Jake and Logan are looking to build on their podium finishes and continue that streak in the Moon Rocks and Sand of Northern Michigan.
Photos By Darrin Chapman