Kemea Yamaha travelled to Indonesia, the world's largest island country with 14.572 islands, for two Grand Prix in a row. Ben Watson took a career best finish in the second moto (second place) in Pangkal Pinang, but just missed the overall podium. Jago Geerts confirmed his good form with a sixth place overall, while Anthony Rodriguez – who sustained a shoulder injury – fought through the pain barrier to take some vital championship points. The Kemea Yamaha Team will stay in Indonesia for the next GP in Semarang, next weekend.
The weather forecast predicted a lot of rain in Pangkal Pinang. But beside an overnight shower, the riders didn't see a drop of rain this weekend. The circuit was therefore in good condition, with a lot of lines and traction.
Ben Watson, who finished second in the qualification race on Saturday, couldn't convert his good starting position in a strong start in the first moto. On top of that he crashed in the second lap, which forced him to fight back from the 16th position. The heat and humidity didn't seem to bother Ben a lot as he was putting in some very fast laps, finishing sixth.
Watson took a much better start in the second moto and could follow Vlaanderen, Jonass and Prado pretty easy. After seven laps the Kemea-rider decided that it was time to attack. World championship leader Jonass was his first victim, a few laps later he passed Prado for second place after a great, aggressive move. A career best moto finish for Watson. Unfortunately, that second place was not sufficient to finish on the overall podium. For the fifth time this season the Briton finished in fourth place. Positive note: Watson is closing down the gap on Olsen, third in the world championship classification. He's now only 18 points behind the Dane.
Jago Geerts rode a very solid Grand Prix of Indonesia. In the first moto the Belgian teenager, who just finished school, was all race long involved in a battle with Michelle Cervellin. In the end Jago won that fight for 7th place.
Geerts took a decent start in the second moto (8th) and gradually moved up a few places. In the finale phase Geerts even passed world champion Jonass for sixth place. Geerts, sixth overall and seventh in the championship, only confirms all the good that he already showed as a rookie this season.
Anthony Rodriguez sustained a shoulder injury during time practice on Saturday and skipped the qualification race. But the Venezuelan is a tough guy and decided to start on Sunday. A Rod fought through the pain barrier and managed to take some important championship points, finishing 13th overall (14+13).
The Kemea Yamaha Team will stay in hot and humid Indonesia and will get on a flight from Pangkal Pinang, on the island of Bangka to Semarang, on the island of Java for the next Grand Prix, next weekend.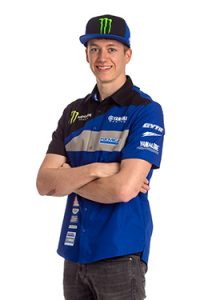 #919 Ben Watson
4th overal
"I'm very pleased with my riding, with the set up of the bike and even with the result. Okay, fourth again, no podium again. Again, no reward for myself, for the team. That's the only negative point today. I messed up a bit in the beginning of the first moto: I was losing a couple of places after a poor start, panicked and crashed. But I regrouped and was able to pull out a decent 6th place. The second moto was great. I felt really good and made some great passings. Also important: I came nine points closer on Olsen."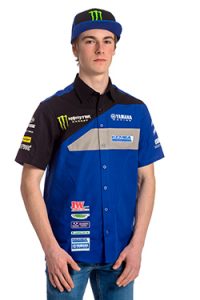 #193 Jago Geerts
6th overall

"Top 10 again. I'm very satisfied with that result. In the first moto I got arm pump. Because of that I made some mistakes, but still could manage to finish seventh. Luckily, I didn't have that much pain in my right arm in the second moto. I felt better, more relax also. In the end, I could even pass Jonass. It's always a nice feeling when you can pass a top rider. It was a good week for me. I finished my studies, my school report was very good. Finally, I can call myself a full time professional motocross rider."
#127 Anthony Rodriguez
13th overall
"A difficult weekend. I hit a hole in time practice and crashed. I went over the handle bars and the bike landed on my back and shoulder. Very painful. We decided to skip the qualifying race to save my shoulder for Sunday. A good decision, because I managed to take some championship points in both motos. The pain was not so strong, because I was racing with adrenaline. But I felt that my shoulder was weak. I'm glad the physiotherapist of Yamaha is here with us. He will help me to get fit for next weekend."