With all three riders inside the top 9, Kemea Yamaha can look back at a decent MXGP of Lombardia, Italy. Ben Watson placed his YZ250F in 5th position in Ottobiano, while Jago Geerts finished 6th and Anthony Rodriguez 9th.
After the hard pack tracks in Teutschenthal, Matterley Basin and Saint Jean d'Angély the circuit in Ottobiano was a different kettle of fish with its rough, technical and sandy sections. It was, in combination with the heat (almost 35 degrees), a real test for men and machine.
Watson – finally – took a great start on his YZ250F in the first moto. The Briton was third behind Prado and Covington, but was very lucky not to crash at the end of the first lap when championship leader Jonass passed him. Watson dindn't panic. Instead, he was breathing down Jonass neck all race long. Unfortunately, Ben couldn't get close enough to attack Jonass third place.
Geerts, who took a good start, was very aggressive in the first laps and stormed from eighth to fifth place, just behind Watson. The Belgian teenager got a bit over enthusiastic when he tried to pass his Kemea Yamaha teammate and could narrowly avoid a crash. He was forced to drop his pace, which allowed Olsen to come back on him. Geerts couldn't resist the pressure of the Danish rider and was 6th at the flag.
Rodriguez didn't get a start like his teammates and was buried in 16th position in the first corner. The Venezuelan, who didn't race in France last week because of an ankle injury, needed some time to find his rhythm and speed. In the final stage of the moto A Rod managed to move up some places, finishing 12th.
Watson gave himself a lot of work in the second race. In the start, he got closed in by Prado and had to begin from around 15th position. The Briton felt good on the physical demanding track and was gaining places lap by lap. Even a little off-track excursion didn't stop him to come back to 5th place. Geerts also made a slight mistake at the start and had to fight back from the middle of the pack. But the teenager, who is in the middle of his exams, kept cool and moved up some places, finishing in 7th position. Rodriguez provided one of the best comeback races of the weekend. The Venezuelan was buried in 22nd position in the first turn, but kept on fighting the rough and bumpy circuit into 9th place.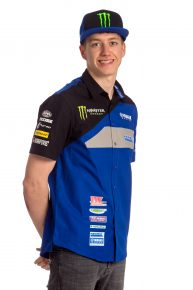 #919 Ben Watson
5th overall
"I'm pretty happy with my riding all weekend long. I was very consistent, from the first free practice to the last race. My starts were finally better. Especially in the first moto. I could follow Jonass the entire race. I even felt a bit faster, but just not that much faster so I could pass him to take the third place. I worked hard to come back from 15th to 5th position in the second moto. It was a tough race, but I'm really happy with my physical condition."
#193 Jago Geerts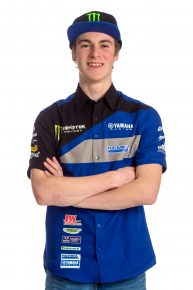 6th overall
"The track in Ottobiano is a bit special. You can not compare it with deep sand tracks, like Lommel. This track is much faster. I felt pretty good in the beginning of the first race, but was lucky not to crash when I wanted to pass Watson. I knew I couldn't keep up that speed the entire race, because of the heat. So, I slowed down a little bit. My start wasn't that good in the second race, but I could come back in 7th place. I'm quite satisfied with my sixth place overall."
#127 Anthony Rodriguez
9th overall
"I had to work hard today for this 9th place. Especially in the second race, in which I had to come back from outside top 20. It was tough, but I didn't give up and managed to finish in 9th position. My ankle injury only bothered me in the first moto, when I put my foot on the ground. The pain was really strong. Luckily, the pain goes away fast. Overall, I'm quite happy with this result. Although, I want more. A lot more. I made a lot of sacrifices to be here. It's a work in progress. I don't want to sound cocky, but I want to fight for top 5."