It was a light weekend of racing across the nation so the Moose Racing semi took advantage of the time off to bond with about 500 of our dual sport riding friends in Pennsylvania. The BETA AMA National Dual Sport Series is a terrific opportunity for riders of all ages and abilities to enjoy some time in the saddle with people just like them. Many of these customers took the time to learn about our latest products along with grabbing a Moose Racing catalog and some free stickers. We're proud to be a big part of this and support our industry.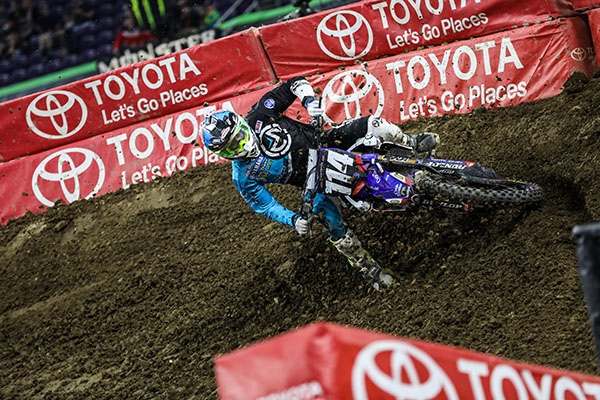 Round 3 of the Lucas Oil Pro Motocross Championship Series made their annual stop at the Thunder Valley Raceway in Lakewood, CO. The Cycle Trader Rock River Motorsport Yamaha Team has been juggling riders in an effort to find the right combination all season long and this weekend was no exception. The team put two riders on the course. Brandon Hartranft was plagued by mechanical problems, but tried to battle through them. He would end up posting an 18th place finish in moto 1, but was unable to finish in moto 2. Fill-in rider Martin Castelo had a solid race with moto finishes of 14 and 15.
Be sure to stay tuned to http://www.mooseracing.com/ for the latest race updates, gear and accessories. You can also follow us on Facebook, Twitter and Instagram for the most up-to-date news from Moose Racing.