The Moose Racing semi is back on the road this weekend and headed to Alpine, NY for Round 8 of the AMSOIL GNCC Series. The Dunlop Tomahawk at Seneca Highlands always provides an excellent venue for spectators so we are excited to be a part of it. If you are going to be in the area, please stop by and see us. We'll be showing the complete line-up of our latest products and we'll have free stickers and catalogs to give away as well.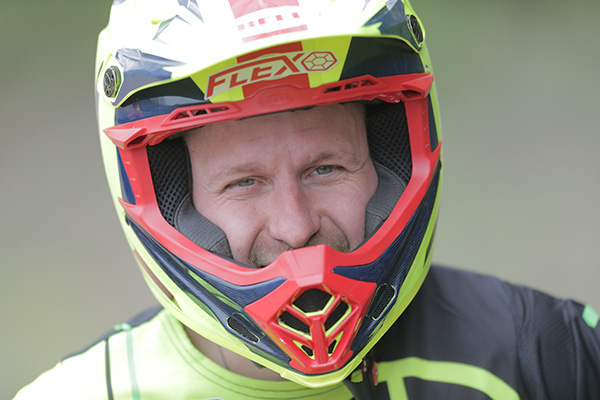 (Jarrod McClure)
Saturday's action will start the weekend's festivities when the ATVs will be front and center. Jarrod McClure has been on a hot streak lately and has strung together multiple podium finishes. He'll be looking for another win in the XC1 Pro Class. Adam McGill has been plagued by mechanical gremlins lately, but that won't stop "the Gator" from looking to redeem some of his momentum and get back in the championship chase.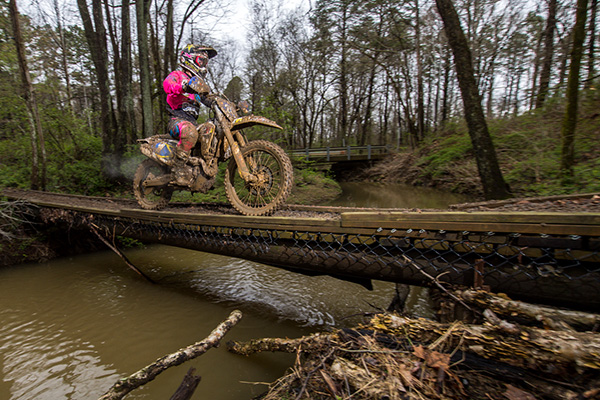 (Tayla Jones)
When the motorcycles hit the track Moose Racing will be represented by a number of different riders and teams. KR4 Husqvarna Arrive-N-Ride's Tayla Jones is coming off some bike problems at the John Penton round in Ohio and is looking to get back on the top of the podium. Teammate Layne Michael is also looking to land himself on the big box. Not to be outdone by others in the field, Team Coastal Husqvarna will put Craig Delong and Alex Teagarden on the course in the hopes of making some noise.
Be sure to stay tuned to http://www.mooseracing.com/ for the latest race updates, gear and accessories. You can also follow us on Facebook, Twitter and Instagram for the most up-to-date news from Moose Racing.
Upcoming Races
June 9-10, 2018
AMSOIL GNCC Series – Round 8
Dunlop Tomahawk
Seneca Highlands
Alpine, NY
More Information https://gnccracing.com/
June 9, 2018
Prospector's Motorcycle Club – Gold Rush 150 Dual Sport Ride
3030 Deluna Dr.
Rancho Palos Verdes, CA
Lebec, CA
9:00AM-6:00PM
More Information https://www.prospectorsmc.org/
June 9-10, 2018
West Michigan Trail Riders Spring Ringer VII
276 S. M-37
Baldwin, MI
Starts at 8:00AM
More Information https://peacockltd.com/
June 9, 2018
Wisconsin Dual Sport Riders – Ride for Research / Big Woods 200
729 N. Fair Oaks Ave.
Madison, WI
Starts at 8:00AM
Open Houses
June 9, 2018
Sanders Yamaha / Suzuki / Kawasaki
1400 W. State St.
New Castle, PA
Phone: (724)658-6255
9:00AM-5:00PM
More Information https://www.sandersofnewcastle.com/