The Moose Racing semi spent this past weekend at Round 9 of the AMSOIL GNCC Series and it was a wet one with rain falling throughout both days. Saturday's ATV action didn't start well for Moose Racing's Adam McGill when he couldn't get his race machine started and the crew had to move to his practice unit. The hometown hero wouldn't let a second row start deter him and he moved up to 9th place overall by the end of lap one. By the end of lap two, McGill had passed the field and was holding a comfortable 17 second lead when disaster struck. His machine got stuck in a mud hole, sucked up some water and quit running.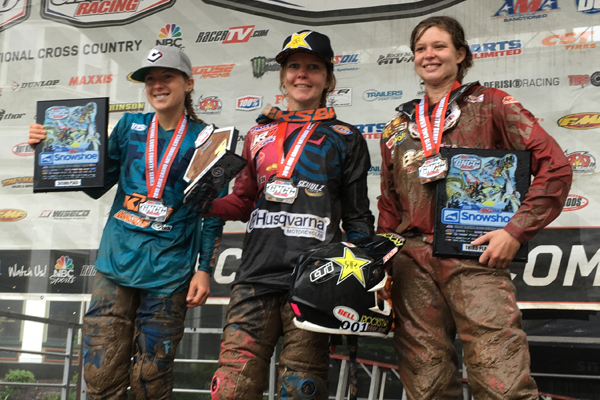 It wasn't all bad news for the Moose Racing team as the KR4 Arrive-N-Ride Husqvarna Team posted some impressive results. Tayla Jones won the Women's Class on Sunday morning and the 1:00PM XC1 race produced a couple of top 10 finishes in Cory Buttirck (6th) and Layne Michael (7th). Despite the fact that the mountain produced a lot of crashes and was hard on equipment and riders, Hunter Neuwirth ended up 5th in XC2.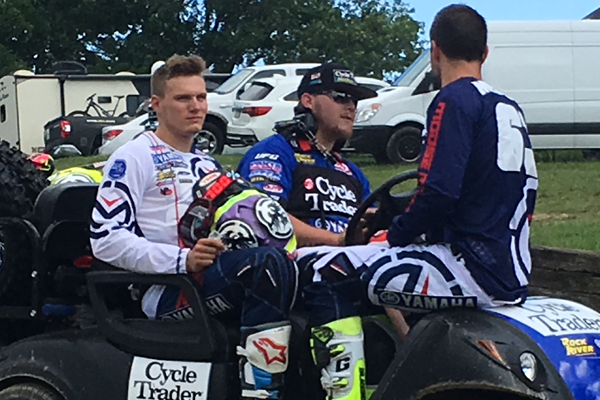 Muddy Creek Raceway in Blountville, TN hosted the annual Tennessee National round of the Lucas Oil Pro Motocross Championship Series. The Cycle Trader Rock River Motorsport Yamaha Team was on hand as well as a number of privateer racers flying the Moose Racing flag. In the 250 Class Brandon Hartranft parlayed moto finishes of 20 and 18 into an 18th overall finish. Hayden Mellross was 20th overall after a 22-15 day. Jacob Hayes hit the track in his first 450 outdoor national race in a few years and would end up riding to a very respectable 11th overall.
Be sure to stay tuned to http://www.mooseracing.com/ for the latest race updates, gear and accessories. You can also follow us on Facebook, Twitter and Instagram for the most up-to-date news from Moose Racing.