The Moose Racing semi is back on the road again this weekend and is headed for Round 3 of the Kenda AMA National Enduro Series.  We've been adding a lot of new products recently and we will have them on display along with handing out our latest catalogs and stickers to all our fans.  The weather forecast looks to have chances of rain as a system moves through, but that seems to be the norm in 2018.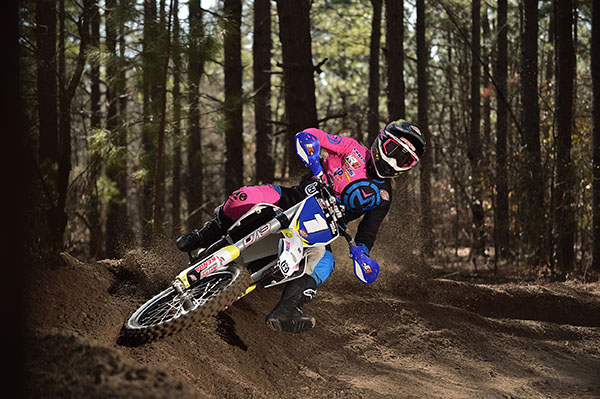 (Tayla Jones)
On the track we will be represented by the KR4 Arrive-N-Ride Husqvarna Team along with Team Coastal.  There are sure to be many more riders in attendance flying the Moose Racing flag and some of those will include Nick Fahringer as well as the Enduro Engineering Team riders of Logan Lowery and Drew Higgins.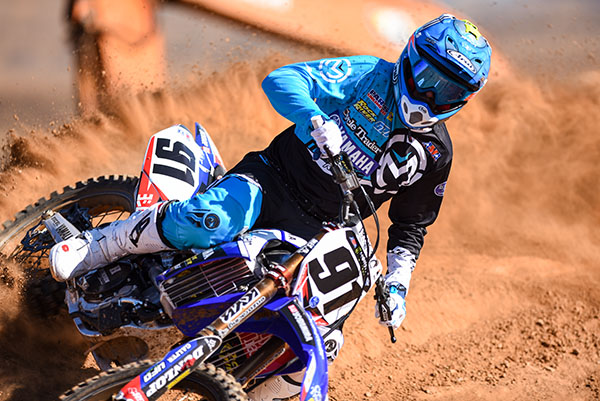 (Alex Ray)
The AMA Monster Energy Supercross Series is winding down and fans in the northern states are starving for some warm weather.  The action is sure to be hot at U.S. Bank Stadium in Minneapolis, MN this Saturday night.  The Cycle Trader Rock River Powersports Yamaha Team is still finding its way through injuries, but is ready to send riders Alex Ray and Brandon Hartranft out on the track to make some late season noise.
Be sure to stay tuned to http://www.mooseracing.com/ for the latest race updates, gear and accessories.  You can also follow us on Facebook, Twitter and Instagram for the most up-to-date news from Moose Racing.
Upcoming Races
April 14, 2018
AMA Monster Energy Supercross Series – Round 14
U.S. Bank Stadium
Minneapolis, MN
More Information https://www.supercrosslive.com/
April 15, 2018
Kenda AMA National Enduro Series – Round 3
Red Fox National Enduro
Lynnville, IN
More Information http://www.nationalenduro.com/ and http://redfoxtnt.org/
April 14-15, 2018
Kenda AMA West Hare Scramble Championship Series – Round 5
"Shasta Dam Grand Prix"
Chappie Shasta OHV
Redding, CA
More Information http://westharescramble.com/
Open Houses
April 15, 2018
Cycle Works
1210 E. Lincoln Ave.
Goshen, IN
Phone: (574)533-3450
8:00AM-4:00PM
More Information http://www.cycleworksofgoshen.com/about