(Brandon Hartranft)
Mother Nature was once again the big winner this past weekend as race teams and the national series try to battle their way through tough conditions during this epic spring!  Round 14 of the AMA Monster Energy Supercross Series descended upon the Twin Cities of Minneapolis and St. Paul, MN over the weekend with the hopes that everyone would be experiencing fresh flowers and warmer temperatures.  Instead the outdoor pits were blasted with a late season winter storm that made it difficult on everyone.
Somehow they made it work and the Cycle Trader Rock River Yamaha Motorsport Team was in the mix.  In the 250 Class, Brandon Hartranft qualified 4th and was looking for success in the night program.  Unfortunately, he crashed in Moto 1, but came back to finish 16th.  In Moto 2 he had a great start and managed a 5th place finish.  In the Triple Crown format of Moto 3 he had a career finish that propelled him to 4th overall.  Teammate Alex Ray was looking to ride the team's momentum, but a crash in the heat race pushed him to the LCQ.  He was poised to transfer to the main event, but finished one spot from accomplishing his goal.  Hopefully better weather and luck will chase the team to Foxboro, MA this Saturday night.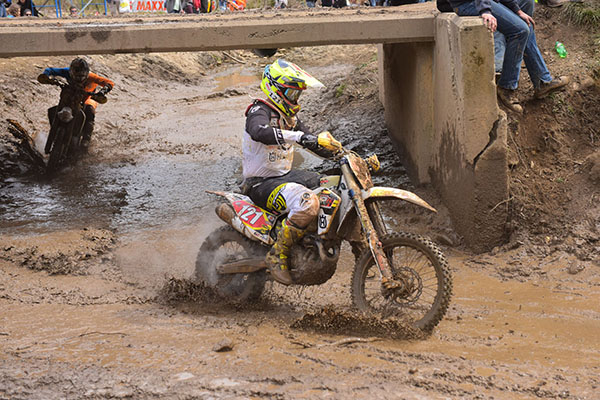 (Cory Buttrick)
The National Enduro Series made a visit to Lynnville, IN this weekend and the weather wasn't much better there as the Red Fox National was held in rainy and muddy conditions.  Moose Racing was well represented as KR4 Husqvarna Arrive-N-Ride's Cory Buttrick finished 5th in the Pro Class.  We also had Nick Fahringer of Team Sherco end up in the Top 10 in 9th and Drew Higgins of the Enduro Engineering Team in 11th.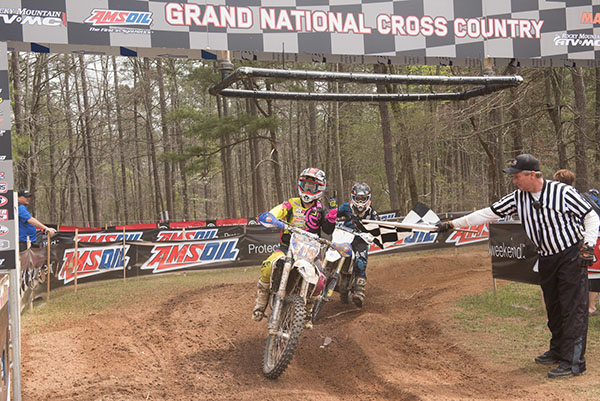 (Tayla Jones)
In the Pro 2 Class Team Enduro's Logan Lowery was 5th with KR4's Liam Draper in 11th.  KR4's Tayla Jones made her way back to the top step on the podium by finishing 1st in the Women's Class.  She is sending another clear message for 2018 that she is the one to beat!
Be sure to stay tuned to http://www.mooseracing.com/ for the latest race updates, gear and accessories.  You can also follow us on Facebook, Twitter and Instagram for the most up-to-date news from Moose Racing.