(Kade Johnson)

The 2017 Thor Mini Olympics took place last week at Gatorback Cycle Park in Florida.  Moose Racing had a number of riders entered into a field of star-studded future talent and we had some great results along the way.  Newly acquired rider Kade Johnson led the charge by taking top honors in four different 65cc classes.  Kade is rapidly landing on everyone's radar and we are pumped to be supporting him through the Rock River Yamaha Blu Cru team for 2018.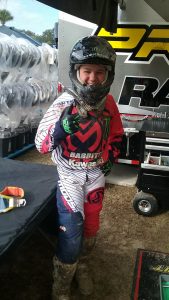 (Patrick Murphy)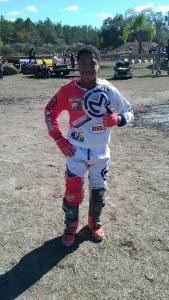 (Grantly Herbert)
Team Babbitt's Kawasaki rider Patrick Murphy represented Moose Racing in the 85cc classes and had some great battles in a highly competitive category.  KR4 Arrive-N-Ride Husqvarna's Grantly Herbert recently moved up to the 125cc Schoolboy class and did not disappoint either.  Despite some wicked crashes, Grantly was running with the best of the field and should be a contender once he settles in and finds his rhythm.
Be sure to stay tuned to http://www.mooseracing.com/ for the latest race updates, gear and accessories.  You can also follow us on Facebook, Twitter and Instagram for the most up-to-date news from Moose Racing.