The 2016 Kenda AMA National Enduro Series presented by Moose Racing will be coming to a close this weekend with the ninth and final round being held in Tulsa Oklahoma.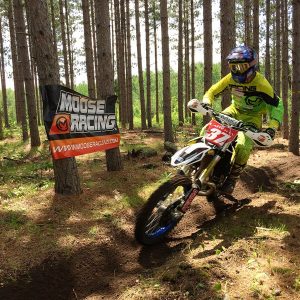 (Ryder Lafferty)
All the action will take place at the 40,000 acre Zink Ranch just north west of Tulsa Oklahoma. The Tulsa Trail Riders have been working all year preparing for the event, laying out a nearly 100% new course. The first section will be a natural grass track right near the starting area, then it's off into the ranch for the rest of the tests.  Airgroup Racing Husqvarna team riders Nick Fahringer and Ryder Lafferty are hoping to end their National Enduro seasons on a high note with solid finishes.
Another series is also holding its final round of the 2016 race season this weekend,  this time out west in Nevada.  WORCS Racing will be hosting Round ten and the final at Buffalo Bills Casino in Primm Nevada.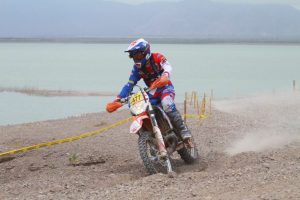 (Alex Dorsey)
Always a favorite for the racers and fans the race track snakes around the casino and through the desert on a very unique race course.  Alex Dorsey is fresh off a podium finish and a Gold medal at the ISDE and is looking forward to getting back onto American soil.  ATV racer Robbie Mitchell has his sights set on a podium finish to end the season right.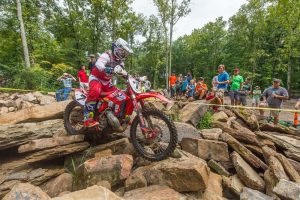 (Kyle Redmond)
Endurcoss will descend on the Pacific Northwest into the Xfinity Arena in Everett Washington for Round number six of the series.  Factory Beta's Kyle Redmond has been in Europe racing and testing some new settings and is excited for this weekend's event.  Privateer Kevin Rookstool is an Oregon native and has plenty of friends and family in this neck of the woods that will be cheering him on.
A reminder we are now accepting rider resumes for 2017.  To apply go on the Moose Racing website, www.mooseracing.com.  Then the tab "Rider / Sponsorship".  There is a form you can fill out to apply or do your own resume.  We look forward to seeing your resume & hope you are able to join other top riders on Team Moose Racing.
Deadline is Nov. 15th.
UPCOMING RACES
 Oct. 21 – 23
WORCS
Primm, NV
Oct. 22
Endurocross
Everett, WA
Oct. 22
Dist. 16 Madison Motorcycle Club "Bucky Dual Sport Ride"
Cross Plains, WI
Starts @ 9:00 AM
Oct. 22 – 23
AMA National Enduro – Final
Tulsa, OK
*** STOP BY OUR SEMI ***
Oct. 22 – 23
National Dual Sport Series  "Howlin' at the Moon"
Prescott Valley, AZ
Oct. 22 – 23
National Hare & Hound "49th Annual Johnson Valley Championship"
Johnson Valley OHV
Lucerne Valley, CA
Stars @ 9:30
http://nationalhareandhound.com/wp/
OPEN HOUSE
Oct . 21
Bob Weaver Motorsports
3400 Niagara Falls Blvd
North Tonawanda, NY
Phone:  716-693-1500
9:00 AM – 8:00 PM
Oct. 21 – 22
Nick's Powersports
315 N Main St.
Dickeyville, WI
Phone:  608-568-7200
Friday 8:00 AM – 8:00 PM
Saturday 8:00 AM – 3:00 PM
Oct. 22
Route 12 Arctic Cat
1306 E Rand Rd
Arlington Heights, IL
Phone:  847-253-4404
9:00 AM – 5:00 PM
Oct. 22
Northern Kentucky Motorsports
9924 Alexandria Pike
Alexandria, KY
Phone:  859-635-1700
10:00 AM – 4:00 PM
www.northernkentuckymotorsports.com
Oct. 22
Middletown Cycles
3711 Commerce Dr
Middletown, OH
Phone:  513-422-5471
9:00 AM – 4:00 PM
www.middletowncycle.com
Be sure to stay tuned to http://www.mooseracing.com/ for the latest race updates, gear and accessories.  You can also follow us on Facebook, Twitter and Instagram for the most up-to-date news from Moose Racing.  You can also now search Moose Racing on Pinterest and follow all our boards.