Round 6 of the Kenda Full Gas Sprint Enduro Series Presented by Moose Racing will be taking place at Staunton MX in Brazil, IN with two days of action-packed, ISDE-style racing. KR4 Husqvarna Racing's Thad Duvall is currently in 2nd place in the overall championship point's standings and will be working hard to move up to the top spot.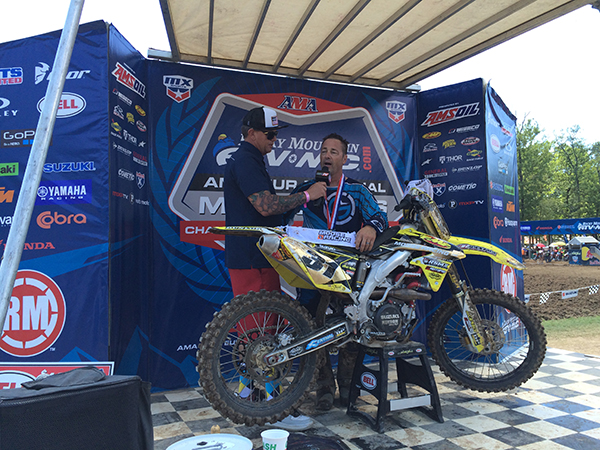 (Rodney Smith)
The Rocky Mountain ATV/MC AMA Amateur National Motocross Championships presented by AMSOIL only takes one week, but that week will create a lifetime of memories for those who attend. From the moment you leave your driveway, to pulling through the gates of the Hurricane Mills, TN facility and all the way down to your last moto and closing ceremonies, you'll feel a certain magic that only occurs at "The Ranch".
Once again, we are very proud to be involved with this great event and will have the Moose Racing semi trackside right at the finish line offering shade and a seat in a great location to catch all the action. We would like to take this opportunity to congratulate all the riders who qualified for the National as that is a feat in itself. Below is a quick summary of some of the action taking place over the course of the week:
-Sunday, July 31st – Rider Registration
-Monday, August 1st – Practice starts. Moose Racing and Rodney Smith will be hosting a training and nutrition tutorial for all of our riders under the semi awning.
-Tuesday, August 2nd – Racing starts.
-Wednesday, August 3rd – In the evening Kawasaki, Thor and Parts Unlimited will be hosting an invite-only family dinner in the AMSOIL Arena.
-Thursday, August 4th – At 12:00 Noon our very own Phil Nicoletti will do an autograph signing under our semi awning.
-Friday, August 5th – Final motos take place and champions are crowned.
-Saturday, August 6th – Racing concludes followed by the closing ceremonies.
Be sure to stay tuned to http://www.mooseracing.com/ for the latest race updates, gear and accessories. You can also follow us on Facebook, Twitter and Instagram for the most up-to-date news from Moose Racing. You can also now search Moose Racing on Pinterest and follow all our boards.