The coming weekend is a big one for fans of motorcycling from all over the world as the riding season officially kicks off with Bike Week in Daytona, FL.  There is no series of events anywhere during the year that bring all forms of the powersports industry together including V-Twins, street bikes, offroad, motocross, ATV's and UTV's in one location.  In addition to a large opportunity for recreational riding, there is a ton of racing going on starting with Round 1 of the GNCC Series in Bunnell, FL.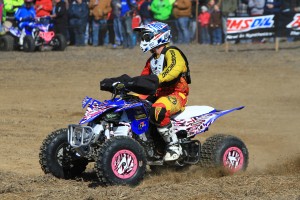 The Moose Racing semi will be set up on vendor's row with our goods on display and plenty of catalogs for racers and fans.  On Friday (3/7) evening, we will be hosting our first hospitality dinner of the season for everyone to enjoy with plenty of pasta on the menu which is exactly what is needed for the weekend's tough racing.  On Saturday, the GNCC ATV's will take to the rough and sandy course.  We are proud to have Kevin Yoho, Braden Henthorn, Brian Wolf and Jarred McClure representing us on four wheels.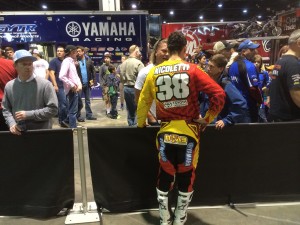 On Saturday night, Round 10 of the AMA Monster Energy Supercross will take place under the lights at the world famous Daytona International Speedway.  Moose Racing's Phil Nicoletti will be back on his JGR Yamaha after taking off a week to let his banged-up body heal and is looking forward to racing on a track that is more like an "outdoor national" type track.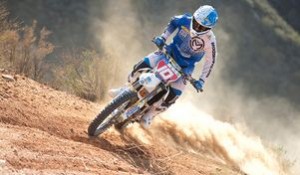 Sunday heads back to the GNCC track where some of offroad motorcycling's best will be lining up.  The premier XC1 Class will include our own Josh Strang, Andrew Delong, Takeshi Koikeda and Mike Brown with the XC2 Class starting right behind them and featuring Justin Soule and Scott Grills.  It's always exciting to see who has been putting in some hard work during the off-season and who might get a break or two as they battle sandy conditions for three hours that is sure to challenge both man and machine.
On Monday the racing action moves to Ormond Beach, FL for the world famous Alligator Enduro.  For those racers who still feel the need for some additional seat time, the track is sure to offer more challenges.
The racing action isn't exclusive to Florida though as the AMA Arenacross Series moves to Albuquerque, NM for Round 10.  The Babbitt's Monster Energy Kawasaki Team will be there in full force as they represent Moose Racing with riders Tyler Bowers, Zach Ames and Colt Nichols.  All the riders will be looking for a podium spot and earn valuable points towards the championship as the season rolls on.
Be sure to stay tuned to http://www.mooseracing.com/ for the latest race updates, gear and accessories.  You can also follow us on Facebook, Twitter and Instagram for the most up-to-date news from Moose Racing.
FEATURED PRODUCT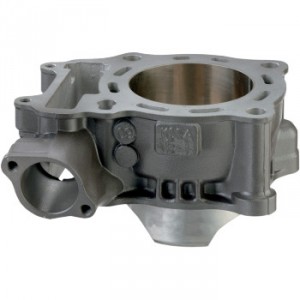 Moose Racing:  Replacement Cylinders
When the weather finally breaks and we are ready to head to our favorite track or trail, a worn out bike is the last thing we need to be faced with.  Some of you may have been laying low through the long winter, but have the benefit of a tax return coming so it may be a great time to freshen up the motor of your favorite steed and a great way to do this is to replace your damaged or worn out OEM cylinder with one of our Replacement Cylinders.
Our top-quality cylinders are made from cast aluminum and are nickel silicon carbide plated.  They are precision machined and honed to OEM stock bore sizes.  They offer an extremely durable low friction bore surface that allows for greater heat dissipation, are proudly made in the USA and you can see a complete application listing here http://www.mooseracing.com/products/?productGroupId=1678&productId=120580.
Upcoming Races
March 8-9, 2014
GNCC Series – Round 1
Moose Racing Mud Mucker
Bunnell, FL
More Information http://gnccracing.com/
March 8, 2014
AMA Supercross – Round 10
Daytona International Speedway
Daytona, FL
More Information http://www.amasupercross.com/
March 7-9, 2014
AMA Arenacross – Round 10
Tingley Coliseum
Albuquerque, NM
More Information http://www.arenacross.com/
Open Houses
March 10-11, 2014
Thornton's Cycle
762 E. County Rd. 3005
Versailles, IN
Phone:  (812)689-6347
10:00AM-4:00PM
More Information http://www.thorntoncycle.com/
March 11, 2014
Farmer's Implement Store
719 Ridge Rd.
Mineral Point, WI
Phone:  (608)987-3331
10:00AM-3:00PM
More Information http://farmersimp.net/default.htm