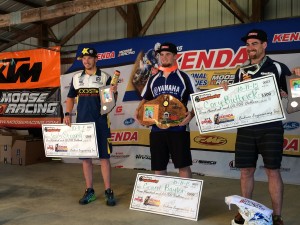 The Final National Enduro of 2016 in Matthews Indiana came down to one second.  That was the time difference after six tests between the winner and runner up, Rockstar Energy Factory Husqvarna Racing's Josh Strang.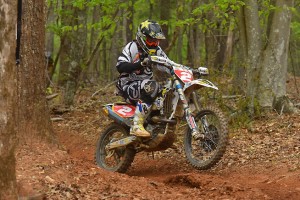 (Josh Strang)
After getting off to a strong start in the near perfect conditions,  Josh Strang had some bad luck mid race which ultimately cost him the win.  However Josh proved that he is a threat for the championship and next year will come out swinging.  Joining Josh on the podium for the first time this season was Factory Beta USA's Cory Buttrick.  Cory rode the wheels of his 430RR  winning a test and being consistent all day on the fun flowing race course.
Rounding out the top five was Airgroup Racing Husqvarna's Nick Fahringer.  Nick was unhappy with his tire choice and after a switch mid race he picked up the pace.
Five of the Top Ten Season Overall Riders are Moose Racing Sponsored.
Season Overall Points:
Andrew Delong 5th
Cory Buttrick 6th
Josh Strang 8th
Ryder Lafferty 9th
Craig Delong 10th
A reminder that Moose Racing is accepting rider resumes through November 15th. If you, or someone you know, is an aspiring racer and would like to be part of our team, please check out the following link http://www.mooseracing.com/rider/sponsorship/
Be sure to stay tuned to http://www.mooseracing.com/ for the latest race updates, gear and accessories. You can also follow us on Facebook, Twitter and Instagram for the most up-to-date news from Moose Racing. You can also now search Moose Racing on Pinterestand follow all our boards.