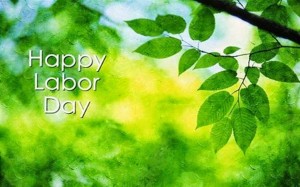 It seems like it was just yesterday that we were telling everyone to enjoy the Memorial Day weekend and here we are wishing you a happy and safe Labor Day weekend!  We hope that everyone has a great, long weekend and hopefully you will get a chance to use the extra day for some riding.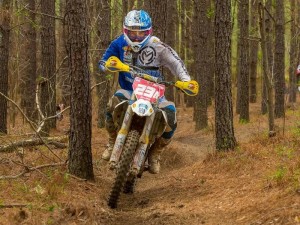 (Andrew Delong)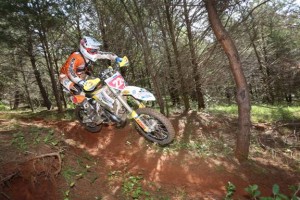 (Nick Fahringer)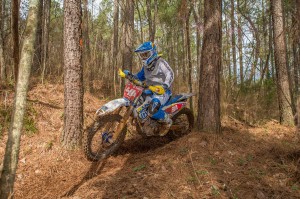 (Mike Brown)
The second to last round of the AMA National Enduro Series will take place this weekend in Union, SC.  The current point's leader is Factory Husqvarna Racing's Andrew Delong.  Also sponsored by Moose Racing, Delong needs to put in a safe and smart ride to retain his lead over a field that is hungry to make up valuable points.  One of those riders in the chase is Airgroup Husqvarna Racing's Nick Fahringer who knows he needs to take a more aggressive approach.  He will certainly be a threat and needs to come out swinging to keep his hopes of a championship alive.  Nick had a knee injury a few rounds back and while that hurt his results, he has had time to heal up and make a battle plan for this weekend.
This pivotal round is especially important to these two riders, but another Moose Racing rider, Mike Brown will be on hand as well to gain some valuable seat time while looking for a personal best finish.  Rounding out the Moose Racing effort will be young guns Ryder Lafferty and Craig Delong who have aspirations of a top 10 finish too.
Be sure to stay tuned to http://www.mooseracing.com/ for the latest race updates, gear and accessories.  You can also follow us on Facebook, Twitter and Instagram for the most up-to-date news from Moose Racing.  You can also now search Moose Racing on Pinterest and follow all our boards.
FEATURED PRODUCT
Moose Racing:  2015 M1 Racewear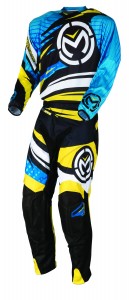 Top professional racers and privateers all over the world trust the durability and good looks of our M1 Racewear, so why shouldn't you get in on some of that action?  Combining the finest materials and coolest graphics makes M1 an obvious choice when you are looking for your next set of gear for the track or the trail.  Moose Racing's M1 is not only the best choice, it's the only choice.
Seven different colorways highlight the 2015 M1 line-up and only the finest materials are used to build gear that is great looking and at affordable price points.  The jerseys, pants and gloves are available in a plethora of choices to match all of the major OEM brands along with a Stealth colorway for those who want their look to be a bit more sublime.  You can see all the colors, features and benefits by choosing the following link http://www.mooseracing.com/products/?categoryId=3697&product
Upcoming Races
August 31, 2014
Kenda AMA National Enduro Series Sponsored by Moose Racing – Round 9
Greenville Enduro Riders
Union, SC
More Information http://www.nationalenduro.com/
August 30-31, 2014
Cayuga County Riders "Gert Memorial Enduro"
684 Center Rd.
Genna, NY
Starts at 10:00AM
Open Houses
Stay tuned to Moose Racing for an upcoming dealer open house in your area.