While the weather was nearly perfect for this time of year in many parts of the country, it was a light weekend of action for Team Moose Racing.  OMA Racing did return to action over the weekend and headed to Council Bluffs, IA for the second to last round of this national series.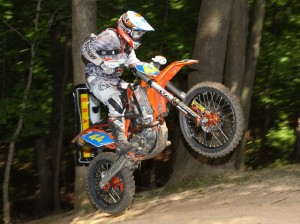 Multi-time OMA Champion Jimmy Jarrett had a rough day on board his JJR Racing KTM450.  Jarrett started the day strong and was sitting in the 3rd position in the Pro Class when a mechanical problem ended his day early.  Jarrett was quoted as saying, "I'm very disappointed.  The track was fun and I had a good rhythm going.  Oh well, I will just have to get home and prepare for the Moose Run which is my favorite race of the year."
If you, or someone you know, would like to be a part of the Moose Racing Team for 2015, we are now accepting racer resumes through November 15th.  Let us know what makes you special by applying for support here http://www.mooseracing.com/rider/sponsorship/
Be sure to stay tuned to http://www.mooseracing.com/ for the latest race updates, gear and accessories.  You can also follow us on Facebook, Twitter and Instagram for the most up-to-date news from Moose Racing.  You can also now search for Moose Racing on Pinterest and follow all our boards.