The Lucas Oil Pro Motocross Championship Series gets underway this weekend just outside in Sacramento, Calif. at the Hangtown National. Moose Racing's Phil Nicoletti and Gareth Swanepoel look to make their mark this season with top finishes throughout the 12-round series.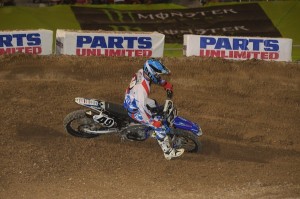 Moose Racing's Nick Burson competes at the Hare and Hound this weekend. He's in great shape for another strong finish after nabbing the podium at the previous round in Jericho, Utah. Round 7 returns to the Utah desert in Jericho this Saturday.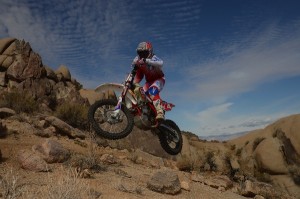 The X Games is back for Round 2 of Enduro X in Barcelona, Spain this weekend. Moose Racing's Cody Webb took home a silver in Brazil last month. In addition to Webb, Ricky Dietrich will also line up for the Men's Enduro X, while Kacy Martinez will be in attendance for the Women's X class. You can watch the Moose Racing riders in action this Saturday on ESPN.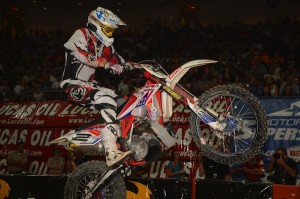 Round 6 of the GNCC is in Springville, Ind. this weekend. Moose Racing's Josh Strang narrowly missed the top of the XC1 class podium last time out and is looking for his first win of the season. The Australia-native sits in fifth place on the season.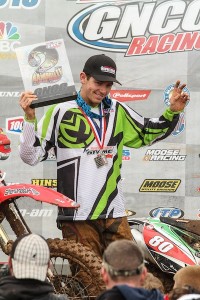 On the ATV side, Moose Racing's Kevin Yoho sits in fifth place through five rounds. Braden Henthorn, Brian Wolf and Eric Hoyland also look to jump up the standings with positive results during Saturday's race in Springville.
In the ATV XC2 class, Patrick McGuire grabbed a second-place finish at the last round, and sits just six points back of first. He looks for his sixth straight top five finish on Saturday.
Be sure to stay tuned to Moose Racing for the latest race updates, gear and accessories. You can also follow us on Facebook and Twitter for the most up-to-date news from Moose Racing.
FEATURED PRODUCTS
Moose Racing: Species Headlight
http://www.mooseracing.com/products/?productGroupId=1319&productId=114430
•       Universal fitting with anti-vibration rubber straps
•       Protective transparent polycarbonate lens for off-road use
•       Heat resistant plastic headlight support
•       Spotlight fitted with a 55W halogen bulb
•       Floodlight is fitted with a 55W halogen bulb and a 55W incandescent bulb
•       Headlight extensions included
•       Replacement parts available; see application chart
•       Imported
•       Part Number: See website
•       $5.95 – $84.95
Moose Utility Division:  Synthetic Winch Rope
http://www.mooseutilities.com/products/?productGroupId=78494&productId=166889
•       Eliminate wire slivers and reduce weight
•       For aluminum drum winches
•       Tubular abrasion protector extends rope life
•       Soft eyelet on working end to easily thread through snatch blocks
•       For ATV use only
•       Part Number: See website
•       Starting at $79.95
NRA By Moose: Tradition Double Gun Rack
http://www.mooseutilities.com/products/?productGroupId=44482&productId=121480
•       Rubber-coated rack carries two guns side-by-side
•       One-piece design quickly and easily attaches to your ATV's rack and railing
•       Nylon base design allows the rack to custom-fit different diameter items by turning the rack and tightening the U-bolts
•       Soft rubber spurs help to hold your equipment tight
•       Includes rubber snubbers for added security in rough terrain
•       Part Number: 3518-0045
•       $44.95
Upcoming Races
May 18, 2013
X Games
Barcelona, Spain
More information http://xgames.espn.go.com
May 18, 2013
Lucas Oil Pro Motocross Championship Series
Prairie City OHV Park (Hangtown)
Rancho Cordova, CA
More information www.mxsportsproracing.com
May 18-19, 2013
Grand National Cross Country Series
Lawrence Country Recreational Park
Springville, IN
More Information www.gnccracing.com
*Moose Racing Semi On Site**
May 18, 2013
AMA National Hare and Hound Series
Jericho, UT
More Information www.nationalhareandhound.com
May 18, 2013
National Hare Scramble
Bear Valley Rd.
Valley View, PA
More Information www.rauschcreekracing.com
Open Houses
May 16-18, 2013
Rainbow Sports, Inc.
Annual Parking Lot Sale
2610 W. Owen K Garriott Rd.
Enid, OK
Phone: 580-242-3240
More Information www.rainbowsportsmotors.com
May 18, 2013
Youngstown Cycle Supply
6915 Market St.
Boardman, OH
Phone: 330-788-9078
More Information www.youngstowncycle.com
May 18, 2013
Main Street Bikes
522 Main St.
Granville, IA
Phone: 712-727-3515
More Information http://www.mainstbikesandtrikes.com