A very busy weekend for Moose Racing Athletes all over the country.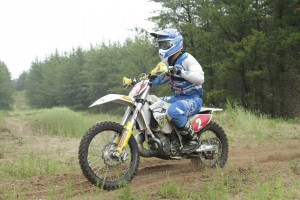 (Nick Fahringer)
AirGroup Racing's Nick Fahringer will be looking to add to his newly acquired points lead in the 2014 Kenda AMA National Enduro Series, presented by Moose Racing as the series heads into Cross Fork, PA this weekend for the Rattlesnake National Enduro,  round seven of the National Enduro Promotions Group's 10-round series. However last rounds winner Andrew Delong will be looking for the win too on his Factory Husqvarna.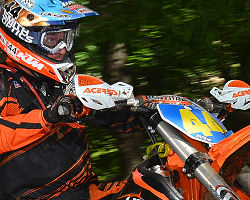 (Jimmy Jarrett)
The Parts Unlimited OMA Series is holdings its inaugural Buffalo Run race in the city of Sturgis SD over the weekend, with a huge pro purse and a unique setting the race should be a hit with fans and racers alike.  Our very own Jimmy Jarrett who is a multi- time OMA champ is looking to get some of the pro purse on his KTM450.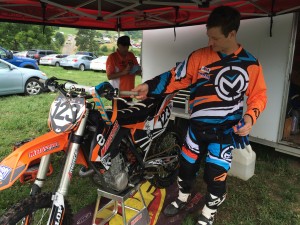 (Kevin Rookstool)
Washougal MX National in Washougal WA, marks Round 9 of the 2014 Lucas Oil Pro Motocross Championship, sanctioned by AMA Pro Racing.  Hometown boy Kevin Rookstool has been looking forward to this race since the season started in May,  Kevin grew up in the area and knows the track well   "I'm looking forward to racing in front of my friends and family that have supported me from day one" quoted Kevin.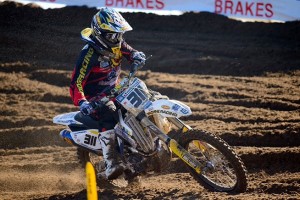 (Mike Brown)
Round number 7 of the Canadian MX Nationals will take place at the Deschambault facility this weekend,  Factory Husqvarna Racing's Mike Brown will be looking for another top ten finish as he puts the new machine through its paces.
Privateer Matt Babbitt will make the trek north from NY and will be looking for a top ten in the lites class.
Last but not least the Moose Racing semi is making its way to the ranch at Lorretta Lynnes in TN for the Amateur MX National,  we will be setting up this weekend and preparing for next week's races and activities.
UPCOMING RACES:
July 24 – 27
American Historic Racing Assoc "McKee's Sky Ranch All Brands Motorcycle Event"
70 McKee's Sky Ranch Rd
Terra Alta, WV
Starts @ 8:00 a.m.
For more information: www.mckeeskyranch.com
July 25 – 27
OMA – Sturgis, SD (no ATV's)
For more information:  www.unitedoffroadracing.com
July 26
Motocross – Washougal, WA
For more information: www.promotocross.com
July 26
Square Deal Riders Motorcycle Club Flat Track Race
163 Allen Rd.
Port Crane, NY
For more information:  www.squaredealriders.com
July 27
National Enduro – Round 7
Cross Fork, PA
For more information: www.nationalenduro.com
OPEN HOUSES:
July 25 – 26
Vetesnik Powersports "Rendezvous"
27475 US Hwy 14
Richland Center, WI
Phone: 608-647-8808
Friday: 9:00 a.m. – 6:00 p.m. // Saturday: 9:00 a.m. – 3:00 p.m.
For more information: www.vetesnik.com
FEATURED PRODUCT – Throttle Tubes: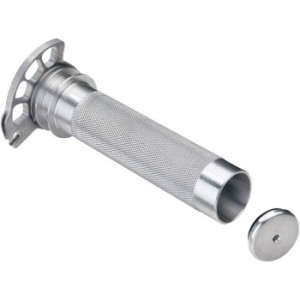 Machined and knurled 6061 billet aluminum
Removable end cap allows handguard installation without the hacksaw
Lightweight, removable cams are compatible with G2 throttle systems
Better accuracy and more applications than the competition
Specially designed cams change the power characteristics of your bike
For more information:  http://www.mooseracing.com/products/?productGroupId=967&productId=114654
Be sure to stay tuned to http://www.mooseracing.com/ for the latest race updates, gear and accessories.  You can also follow us on Facebook, Twitter and Instagram for the most up-to-date news from Moose Racing.