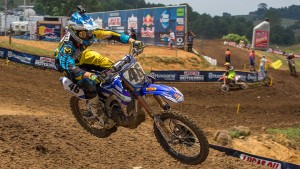 (Phil Nicoletti)
Happy 4th of July weekend to all of our fans of Moose Racing!  Whatever you plan to do this holiday, have a great time and please be safe.  This particular holiday can only mean one thing to MX fans in the U.S. and that is the American racing tradition known as simply "RedBud".  Round 7 of the Lucas Oils Pro Motocross Championship Series will be at the historic track for its annual visit.  Joe Gibbs Racing's Phil Nicoletti will be flying high over "Larocco's Leap" which is one of the famous big jumps at this circuit.  Phil has been consistently placing his Yamaha YZ450F in the top 10, has had some top five moto finishes and is locked and loaded and ready for action.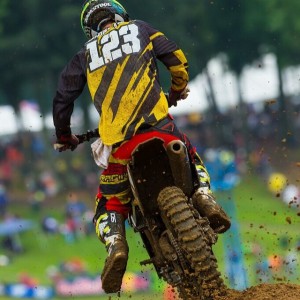 (Kevin Rookstool)
Privateer Kevin Rookstool is also competing in the premier 450 Class as he continues his journey across the country in his van.  Kevin loves this track because "the fans are among some of the best in the country" cheering on their favorite racers while adding an electric atmosphere to the holiday weekend.
Be sure to stay tuned to http://www.mooseracing.com/ for the latest race updates, gear and accessories.  You can also follow us on Facebook, Twitter and Instagram for the most up-to-date news from Moose Racing.  You can also now search Moose Racing on Pinterest and follow all our boards.
FEATURED PRODUCT
Moose Racing:  Roost Handguards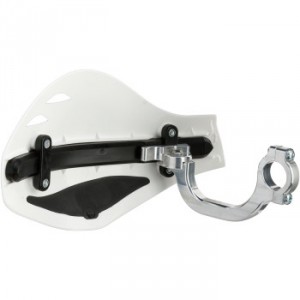 You would be hard pressed to find another aftermarket manufacturer in our industry that has a larger selection of Handguards than Moose Racing.  We are constantly adding new models in an effort to make sure all of our customers are taken care of regardless of the riding conditions you experience.  Our new Roost Handguards are built for durability and functionality.
The mounting hardware consists of a billet T6061 aluminum bracket supporting an open-ended polypropylene rail that will give the support you need yet still flex back under impact.  They are sold in pairs and include our popular Contour Deflectors in eight color varieties.  They are proudly made in the USA and you can check them out here http://www.mooseracing.com/products/?productGroupId=194903&productId=288754
Upcoming Races
July 4, 2015
Lucas Oils Pro Motocross Championship Series – Round 7
"Red Bull RedBud National"
RedBud Raceway
Buchanan, MI
More Information http://www.promotocross.com/mx/home
Open Houses
Be sure to stay tuned to these posts for an upcoming dealer open house in your area.