The Moose Racing semi will be making one of its last appearances of the season when it travels to Crawfordsville, IN for the final round of the GNCC Series.  "The Ironman" is one of the biggest races of the year for this series and a fan favorite as throngs of local fans come out in swarms to enjoy the racing.  On Saturday evening we will be hosting a hospitality dinner for all the racers and their families to enjoy.  The menu will include a spaghetti dinner which is always a great way for the competitors to get a high protein meal and lots of carbs before they race.
Be sure to stop by the Moose Racing semi on Saturday, 10/25, from 2:00-4:00PM as country singer, and Moose Racing sponsored rider, Beau Braswell will be on hand signing autographs.  Braswell is known for his song "Sideways" which features footage from the AMA Flat Track Series and you can see it here http://www.youtube.com/watch?v=ZHFoqbzr2kg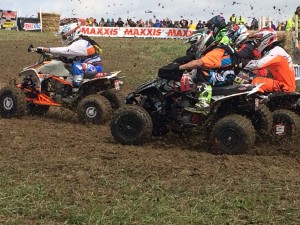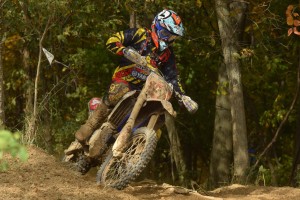 (Josh Strang)
On Saturday, ATV racers Jared McClure, Braden Henthorn, Kevin Yoho and Brian Wolf will be taking to the course looking to finish their seasons on a strong note with aspirations of a trip to the podium.  When the bikes take to the track on Sunday they will include Moose Racing's Josh Strang who won the last round on his Rocky Mountain ATV/MC Yamaha YZ450F.  While Strang hopes to duplicate that result, he is sure to be chased by a talented Pro Class including Factory Husqvarna Racing's Andrew Delong and Honda Racing's Takeshi Koikeda.  Everyone will be gunning for top results to finish their season strong.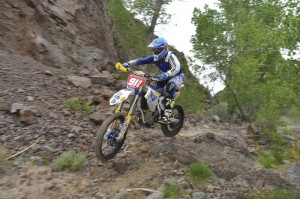 (Jacob Argubright)
Another season finale is set out west with the National Hare & Hound Series.  Talented riders from the area will be wrapping up their seasons at the Johnson Valley OHV facility in Lucerne Valley, CA.  Factory Husqvarna Racing's Jacob Argubright has had an up and down season, but the Moose Racing rider is planning to finish it on a high note.  Once the dust settles on Sunday afternoon, we will see if Jacob can do it.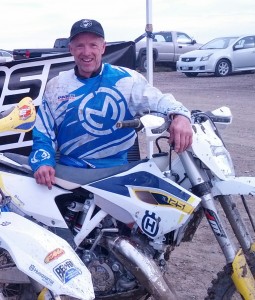 Finally, it is always special when we can celebrate the accomplishments of one of our own.  Eight-time National Enduro Champion, and Moose Racing's own Dick Burleson is back on a Husqvarna after 26 years of riding other bikes.  Husqvarna was instrumental in those championships and DB is excited to be back in a Husky saddle.
If you are an aspiring racer, and would like to bring your talents to the Moose Racing Team for 2015, we are still accepting rider resumes and will be doing so through November 15th.  The following link will provide you with all the information you need http://www.mooseracing.com/rider/sponsorship/
Be sure to stay tuned to http://www.mooseracing.com/ for the latest race updates, gear and accessories.  You can also follow us on Facebook, Twitter and Instagram for the most up-to-date news from Moose Racing.  You can also now search Moose Racing on Pinterest and follow all our boards.
FEATURED PRODUCT
Moose Racing:  Fuel Filters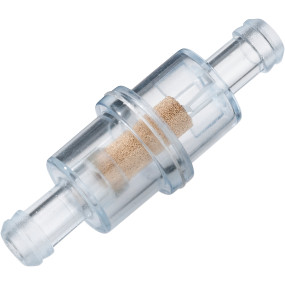 Running clean fuel in any vehicle is important to performance, but never is it more important than when you are in a race or battling your buddies in the woods or on the track.  It doesn't take long for today's gasoline to go bad so you want to make sure you are running a good fuel filter in an effort to get rid of any impurities that seek to destroy more important parts.
These clear acetate filters include a bronze element with a sonic welded housing and filter down to 42-60 microns.  They are available for ¼" and 5/16" tubing and you can see a complete list of applications and sizes here http://www.mooseracing.com/products/?categoryId=3808&product
Upcoming Races
October 25-26, 2014
GNCC Series – Round 13 / FINAL
Amsoil "Ironman"
Crawfordsville, IN
More Information http://gnccracing.com/
October 25-26, 2014
AMA National Hare & Hound Series – Round 10 / FINAL
Hosted by 100's MC
Johnson Valley OHV
Lucerne Valley, CA
More Information http://nationalhareandhound.com/wp/
October 25, 2014
District 16 "Bucky Dual Sport Ride"
Cross Plains, WI
Starts at 9:00AM
More Information http://madisonmotorcycleclub.org/
Watch on YouTube http://www.youtube.com/watch?v=q8leyFf1Mdo
Open Houses
October 24-25, 2014
Nick's Powersports
315 N. Main St.
Dickeyville, WI
Phone:  (608)568-7200
Friday:  8:00AM-8:00PM
Saturday:  8:00AM-4:00PM
October 24-26, 2014
Bob Weaver Motorsports
3500 Niagara Falls Blvd.
N. Tonawanda, NY
Phone:  (716)693-1500
9:00AM-8:00PM
More Information http://www.weaverfever.com/
October 25, 2014
Wheelaway Motorsports
947 S. 1st St.
Fulton, NY
Phone:  (315)592-5311
9:00AM-2:00PM
More Information http://www.wheelawaymotorsports.com/index.htm