As the weather turns cooler, and more series start to wrap up, the Moose Racing semi will be at the Moose Run in Morrison, IL this weekend to support the final round of the OMA Series.  This race is special to us as it is dubbed "The Moose Run" and is traditionally known for being one of the toughest races of the year in any part of the country.  The unique course is a mixture of wide open corn fields and extremely tight, challenging woods sections that come together with the help of a lot of very generous land owners.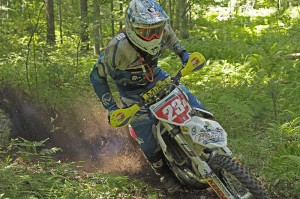 (Nick Fahringer)
Last year's winner, Nick Fahringer, will be looking to duplicate his success, but hot on his heels will be Factory Husqvarna Racing's Russell Bobbitt along with multi-time OMA Series Champion Jimmy Jarrett.
In a completely different part of the world, the teams have arrived, the containers are unloaded and the riders are walking some of the stages at this year's ISDE in San Juan, Argentina.  Moose Racing is extremely proud to be supporting a number of racers and teams this year which officially starts on Monday, November 3rd.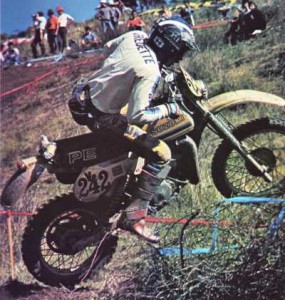 (Jeff Fredette – back in the day)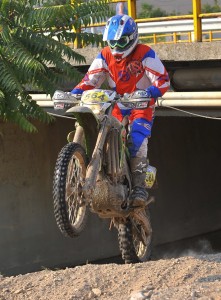 (Jeff Fredette – 2013 ISDE)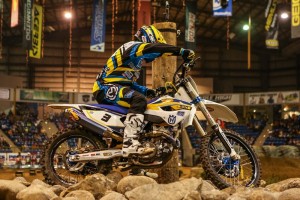 (Mike Brown)
Team USA is headed up by our very own Mike Brown.  Brownie is honored to be the team captain and his experience is sure to help the other riders.  Some of our other Pro riders include Josh Strang who is riding for Team Australia and will be battling other Team USA riders including AMA National Enduro Series Champion Andrew Delong, Justin Sode, Cory Buttrick, Travis Coy, Alex Dorsey and the legendary Jeff Fredette.  This will be Fredette's 34th, and final, ISDE, but the spectacular stat is the fact that in all of those years he has never had a DNF at this grueling event.  Other Moose Racing sponsored riders who will be participating include Sarah Baldwin of the Women's Team along with AJ Lehr, Kyle McDonal, Ben Kelley and John Kelley.  Stay tuned for event updates from Moose Racing.
If you are an aspiring racer, and would like to bring your talents to the Moose Racing Team for 2015, we are still accepting rider resumes and will be doing so through November 15th.  The following link will provide you with all the information you need http://www.mooseracing.com/rider/sponsorship/
Be sure to stay tuned to http://www.mooseracing.com/ for the latest race updates, gear and accessories.  You can also follow us on Facebook, Twitter and Instagram for the most up-to-date news from Moose Racing.  You can also now search Moose Racing on Pinterest and follow all our boards.
FEATURED PRODUCT
Moose Racing:  Foam Handguards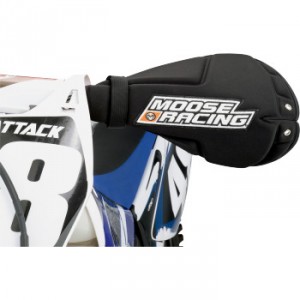 There a lot of different reasons we develop the products we do at Moose Racing.  Sometimes the ideas come from a similar product we have on the Moose Utility Division side of the business and that is exactly the case with our Foam Handguards.  We offered a MUD version in these for years and realized that they would be a great addition as well to the Moose Racing line-up when you are battling muddy conditions and need to keep valuable controls clean.
The outer shell is made from heavy-duty 500 denier nylon with ½" closed cell foam to keep cold, wind and trail debris at bay.  A universal cinch strap mounting system provides a universal fit for nearly any model of offroad bike or sport ATV.  Twin grommets on the outside of each guard enable you to attach cable ties to them thus providing a more rigid mount.  To see a set of these in action, please choose the following link http://www.mooseracing.com/products/?productGroupId=1229&productId=114632
Upcoming Races
November 1-2, 2014
Parts Unlimited OMA Series – Round 8 / FINAL
"The Moose Run"
Morrison, IL
More Information http://unitedoffroadracing.com/
November 1-2, 2014
AMA District 37 Big 6 Series "29th Annual Prospector's Motorcycle California Grand Prix"
46001 Orwin Way
Quail Canyon
Gorman, CA
Starts at 7:00AM
More Information http://prospectorsmc.org/
November 2, 2014
Palmyra Racing Association "Hogback Hill Hare Scramble"
4343 Hogback Hill
Palmyra, NY
Starts at 8:00AM
Open Houses
November 1, 2014
Mike's Engine Works
231 Sherman St.
Darlington, WI
Phone:  (608)776-2304
10:00AM-3:00PM
More Information http://mikesengine.com/
November 1, 2014
Bluff Powersport
4250 Hwy. 67 North
Poplar Bluff, MO
Phone:  (573)785-0146
10:00AM-5:00PM