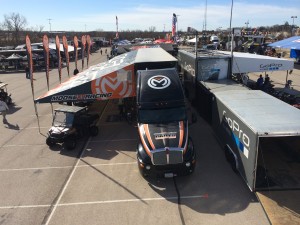 The Moose Racing semi will be making a quick stop at our Wisconsin warehouse this week to stock up on supplies prior to heading to Springville, IN for Round 5 of the GNCC Series and the Dunlop Limestone 100.  If you are in the area, please stop by and check us out on vendor row as we will have catlaogs and stickers to give away.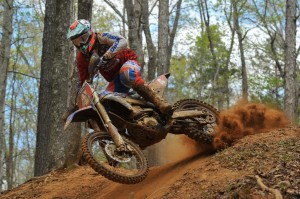 On Saturday, ATV racers Braden Henthorn, Kevin Yoho, Jarrod McClure and Brian Wolf will be gunning for the podium.  Each of these guys has been in the hunt the last few rounds and are hoping a little luck finally comes their way.  When the bikes take to the track on Sunday, Rocky Mountain ATV/MC's Josh Strang will be looking to back up his podium finish at the last round with another strong performance.  He has been Mr. Consistent this year and hopes that trend will continue.  Factory Husqvarna Racing's Andrew Delong is getting closer to finishing on the box each week as he continues to tune in his machine.  Finally, Takeshi Koikeda will be looking to continue his streak of top ten finishes and improve his placing.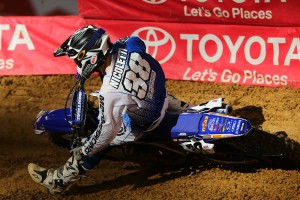 The Monster Energy AMA Supercross season is winding down as the spring grows on.  East Rutherford, NJ, and Metlife Stadium, will be hosting the second to last round on Saturday night.  This location is as close to home as the series will get for JGR Yamaha, and Moose Racing's, Phil Nicoletti.  The New York native was asked about the prospects of family members making the trek for this race and was quoted as saying, "you have no idea, immediate family all the way down to my 20th cousins!"  Regardless of where he finishes, he is sure to be a crowd favorite.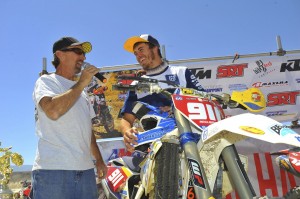 Round 5 of the AMA National Hare & Hound Series will be taking place at the Johnson Valley OHV area in Lucerne Valley, CA.  Factory Husqvarna Racing's Jacob Argubright has been putting in some overtime on the bike and is ready to win.  He was close at the last round so this could be his moment to break through.
Be sure to stay tuned to http://www.mooseracing.com/ for the latest race updates, gear and accessories.  You can also follow us on Facebook, Twitter and Instagram for the most up-to-date news from Moose Racing.
FEATURED PRODUCT
Moose Racing:  Flex Brake Levers by ARC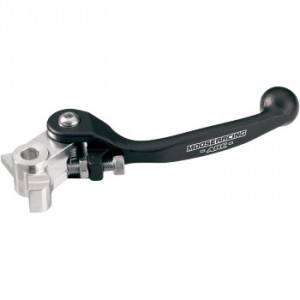 Because we make a number of different gloves for all types of riding conditions, we at Moose Racing know that most riders have different hand sizes and shapes.  Because of this we are constantly trying to improve the fit of our gloves.  Another area where hand size comes into play is with your levers.  Different hand lengths can make levers difficult to use, but a way to alleviate this is to install a Moose Racing Flex Brake Lever by ARC.
These levers are forged, anodized and hinged with CNC-machined master cylinder interfaces, but the most unique feature is that they have an adjustable reach that allows you to customize it to your hand size.  The ARC hinge design allows the lever to flex out of the way in most impact situations as well.
They are available in black, blue or red with laser etched Moose Racing by ARC logos and you can see more about them, including a complete application list here http://www.mooseracing.com/products/?productGroupId=1269&productId=114646
Upcoming Races
April 26, 2014
AMA Supercross – Round 16
Metlife Stadium
East Rutherford, NJ
More Information http://www.amasupercross.com/
April 26-27, 2014
GNCC Series Dunlop Limestone 100 – Round 5
Lawrence County Recreational Park
Springville, IN
More Information http://gnccracing.com/
April 26-27, 2014
National Hare & Hound Series – Round 5
Johnson Valley OHV
Lucerne Valley, CA
Hosted by the Vikings M/C Club
More Information http://nationalhareandhound.com/wp/
April 26, 2014
Dixie Dual Sport "Devil's Creek"
85 Myers Rd.
Brooksville, FL
More Information http://dixiedualsport.com/
April 26, 2014
Family Enduro Series "Arbor Day Enduro"
Kalkaska, MI
More Information http://www.d14enduro.org/fes_raceinfo.shtml
Starts at 11:00AM
April 27, 2014
North Carolina Hare Scrambles Series "Brushy Mountain"
Taylorsville, NC
More Information http://www.nchsa.org/
Starts at 8:00AM
Open Houses
April 26, 2014
Sparks & Sons, Inc.
5204 E. 1050th Ave.
Oblong, IL
Phone:  (618)592-4732
9:00AM-3:00PM
More Information http://sparksandsons.com/