Round 12 of the AMSOIL GNCC Series took flight this past weekend at the Polaris Ace Powerline Park event in St. Clairsville, OH.  This race always seems to bring out the worst in Mother Nature and this year was no exception.  The skies opened up on Friday which looked to make things dicey for the entire weekend, but Saturday's ATV race was actually sunny and a bit dusty.  Unfortunately, those conditions would not last as Saturday night brought more rain and very slippery conditions for Sunday's motorcycle action.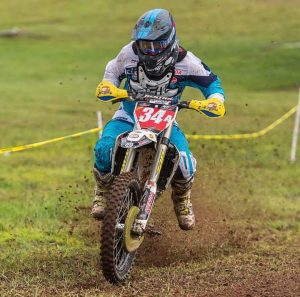 (Grant Baylor)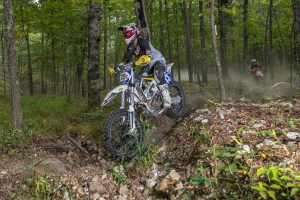 (Tayla Jones)
KR4 Arrive-N-Ride Husqvarna Racing's Grant Baylor led the charge by getting the holeshot and leading for most of the first lap.  His luck would run out as he got stuck on the final lap, was passed and narrowly missed the podium finishing 4th overall.  Baylor's teammate Hunter Neuwirth was also having a good race until a cracked sub-frame pulled the carburetor off his bike causing a mechanical failure.  The final member of the KR4 team to try for a podium spot was Tayla Jones, but she ended up hurting her shoulder and ribs on the second lap forcing her to retire.  All was not lost for the Moose Racing Team though as Brooke Cosner ended up finishing 3rd in the Women's Class.  Many of these same riders will re-group and head to this weekend's National Enduro in Oklahoma.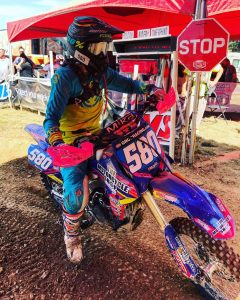 (Brooke Cosner)
Moose Racing is currently accepting rider resumes for the 2018 racing season and will do so through November 15th.  If you, or someone you know, is an aspiring racer and would like to join our team next year, please check out the following link http://www.mooseracing.com/rider/sponsorship/
Be sure to stay tuned to http://www.mooseracing.com/ for the latest race updates, gear and accessories.  You can also follow us on Facebook, Twitter and Instagram for the most up-to-date news from Moose Racing.