Happy Labor Day weekend from the entire crew at Moose Racing.  We hope you will be able to enjoy the long weekend by getting out with family and friends for some late summer riding.  Our semi and race support crew will be heading to Jacksonville, FL for the Monster Energy U.S. Motocross Grand Prix.  Saturday and Sunday's races will see the world's fastest racers compete at Round 17 of that series.  If you are at the races, be sure to stop by and see us.  We'll be showcasing our 2018 gear line-up along with handing out free stickers and our new catalogs.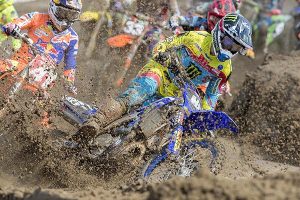 (Benoit Paturel)
Included in the mix will be our Moose Racing sponsored Kemea Yamaha Team out of France led by Benoit Paturel who will lead his teammates against a formidable field that includes the best from the USA along with European circuit regulars.  Paturel will be looking to secure a top spot on the podium just like he did earlier this month when he won the Swiss GP.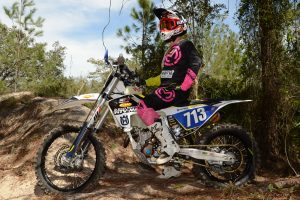 (Tayla Jones)
The AMSOIL GNCC Series and the Kenda National Enduro Series Presented by Moose Racing will be taking the weekend off as some of our racers participate in the ISDE races currently being held in France.  The unofficial results for Day 3 are trickling in as this is written and American Grant Baylor finds himself in 33rd place overall and 14th in E2 after the fourth special test of the day.  Australian Tayla Jones, who is another Moose Racing rider, is still leading her home country's effort to win the Women's Class.  Jones currently finds herself in 2nd overall and is 0:40 seconds off the lead, but you can bet she will be battling hard to make that up.
Be sure to stay tuned to http://www.mooseracing.com/ for the latest race updates, gear and accessories.  You can also follow us on Facebook, Twitter and Instagram for the most up-to-date news from Moose Racing.
Upcoming Races
August 28-September 2, 2017
FIM International Six Days Enduro
Brive, France
More Information https://www.isde-france-2017.com/
September 3, 2017
USGP of Motocross
WW Motocross Park
1439 Otis Rd.
Jacksonville, FL
More Information http://www.mxgp.com/
September 1-4, 2017
Baker Hill Motor Sports "17th Annual Cornfield 500"
43311 Route 6
Columbus, PA
Starts at 12:00 Noon
More Information http://cornfield500.com/
September 3, 2017
Valley Springs Motorcycle Club AMA Districts 16/23 Hillclimb
N2105 County Road EE
Bay City, WI
Starts at 9:00AM
More Information http://www.valleyspringshillclimb.com/
Open Houses
September 2, 2017
Colsch Cycle Repair
824 Volney Rd.
Monona, IA
Phone:  (563)535-7194
Starts at 3:00PM