Many of the country's best amateur riders are continuing their quest for national championships at Loretta Lynn's this week and if you have been following our Moose Racing social media posts, you can see that we are right in the middle of the action.  We'll be there all week showing off our 2018 racewear that released on Tuesday along with our vast offering of hard parts and accessories.  We'll also be supporting our racers who are in attendance.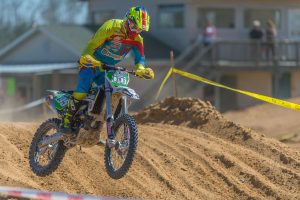 There are a number of great races centered around the Midwest and east coast this weekend.  Round 6 of the Kenda Full Gas Sprint Enduro Series will take place in the Keystone State of Pennsylvania with the KR4 Arrive-N-Ride Team out in full force.  They will be on hand with a number of Pro, and amateur, riders competing for multiple spots on the podium.  Tayla Jones continues to impress the crowd at the FGSE events this year and is one step closer to winning her first FGSE championship! Joining them will be our very own Brooke Cosner who will be battling for a win in a highly competitive field.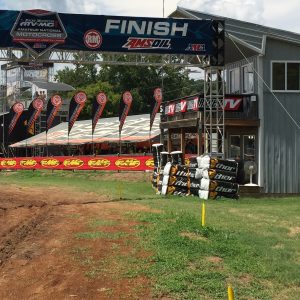 A little further east is where you will find Round 4 of the EROC Series as they hold a hare scramble in Ashtabula, OH.  The Pine Lake Punisher is the latest challenge in our rider's quest to put their name on The Moose Cup which will go to the overall champion at the end of the season.  Team Beta will be there and is sure to be prepared as long-time Moose Racing rider Rodney Smith has the team trained and ready for anything the course throws at them.
Be sure to stay tuned to http://www.mooseracing.com/ for the latest race updates, gear and accessories.  You can also follow us on Facebook, Twitter and Instagram for the most up-to-date news from Moose Racing.
Upcoming Races
July 28-August 5, 2017
Rocky Mountain ATV/MC AMA Amateur National Motocross Championships
Loretta Lynn's Ranch
Hurricane Mills, TN
More Information https://mxsports.com/welcome
August 5-6, 2017
Kenda Full Gas Sprint Enduro Series – Round 6
LL Raceway
Fairmount City, PA
More Information http://www.sprintenduro.com/
August 6, 2017
Eastern Racing Offroad Championship Series Presented by Moose Racing – Round 4
Battle for "The Moose Cup"
"Pine Lake Punisher" Hare Scramble
Pine Lake Raceway
Ashtabula, OH
More Information http://erocseries.com/
August 5-6, 2017
AMA East Regional Hare Scrambles Championship Series – Round 7
Hosted by AMA District 14 and the Battle Creek Motorcycle Club
Battle Creek, MI
More Information http://www.battlecreekmotorcycleclub.com/
August 2-6, 2017
Good Intent Hose Company "ATV Run"
12 Silverton Rd.
Llewellyn, PA
More Information http://llewellynhose.com/
August 4-5, 2017
Androscoggin Valley Chamber of Commerce "8th Annual Jericho ATV Festival"
298 Jericho Lake Rd.
Berlin, NH
Starts at 8:00AM
More Information http://androscogginvalleychamber.com/jericho-atv-festival
Open Houses
Be sure to stay tuned to these posts for an upcoming dealer open house in your area.