The long awaited Lommel home GP was one everyone was looking forward too. Tons of familiar faces were present and a great atmosphere was there around one of the toughest races of the season. Despite a strong performance of Benoit on Saturday in qualifications the results of the KEMEA riders weren't what they hoped for, so all the team looks back on the weekend with mixed emotions.  
The weekend started well though on Saturday morning with the announcement of Jago Geerts joining the team for next year.  Jago, who made his GP debut this weekend, will take part in the MX2 world championship in 2017. With this 2-year deal the Belgian youngster will be the next talent that will be able to develop his talents under the wings of the KEMEA family. 
On the track Benoit showed his plan wasn't to just finish in the top 5. With fastest times in both practices and a solid second place in the qualification race he confirmed he has the speed to go with the leaders in the deep sand too. Brent got himself in 13th position after a bad start and Alvin had to leave the race with technical issues in the first lap. He had the last gate pick for Sunday's races. 
Benoit finished the first moto on Sunday in fourth position. At first he didn't get into a good pace but with an impressive late race charge he moved from 6th to 4th in the last laps. Brent finished the first lap in 11th and ended the race in 10th spot. With his bad gate pick Alvin was 23rd in the early laps but came back to 13th. 
In the second moto Benoit crashed in the first corner and rejoined the race way in the back of the pack. He rode a strong race but didn't come further then 8th, earning him 6th overall. He remains in 4th in the championship standings. Brent made a mistake in the beginning of the race and dropped to 20th. He regrouped though and moved back up to 12th position, right in front of Alvin in 13th who had another comeback from outside the top 20. They ended up 12th and 13th overall too. Brent drops to 10th now in the championship standings with equal points as 9th place. Alvin is now 14th. 
Benoit Paturel:  " The positive about this weekend was my speed on this heavy sand track. It proves the hard work pays off. The result should have been better but I made a mistake in the start of the second moto…. Let's remember the positive and keep working!"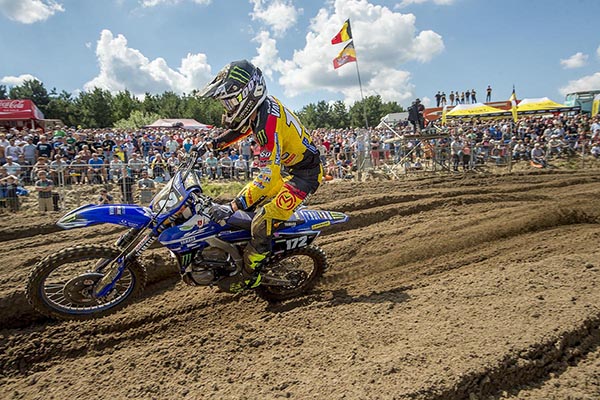 Brent Vandoninck: " I'm disappointed with this result and sure hoped for more in Lommel. I couldn't find the right feeling all weekend long. On Saturday I twisted my foot and hurt my knee. It bothered me a bit on Sunday but I rode bad anyway. I couldn't find the good flow so I can't be happy after this weekend. Later this week I'm going to Dr Claes to check on my knee. I hope it won't be too much damage."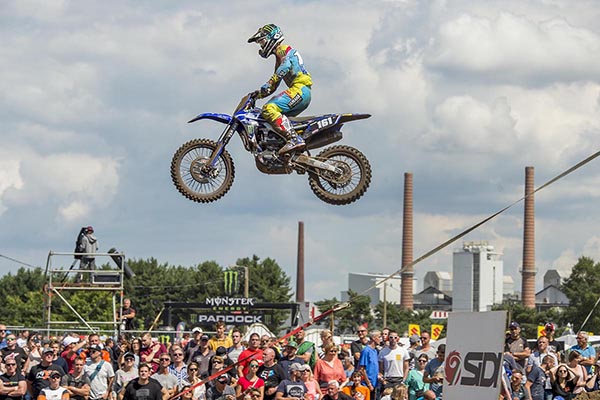 Alvin Ostlund: " The riding on itself went pretty good on Sunday. It's a pity I was all the way on the outside in the start and had to come back twice. The result isn't what I hoped for, but I'm happy on how I rode and felt on the bike. With some better starts it could have been better."`