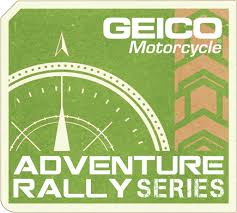 With some of the national off-road racing series taking a break this weekend, it's a great time for all of our fans to get out and ride so we certainly hope you are getting a chance to do that.  The Moose Racing semi and crew are headed west to Gunnison, Colorado to support the GEICO Motorcycle Adventure Rally Series.  We are proud to be the presenting sponsor of the series this year as it gives us a chance to kick back and do some bench racing in one of the most pristine riding states in the country.  If you are going to be a part of this, please stop by and check out our displays.  If not, you will have other opportunities in the coming months to take in one of their events.
Many of our Pro riders will be taking a much needed break from the action to rest their bodies and work on their bikes prior to the stretch drive of the 2017 season, but some of them may be taking part of Round 4 of the EROC Series.  This regional series has been ultra-competitive so far this year with a host of racers chasing down The Moose Cup which will be rewarded to the series champion.  We will be re-capping all of the action in our On The Podium feature next week so stay tuned for updates on that.
Be sure to stay tuned to http://www.mooseracing.com/ for the latest race updates, gear and accessories.  You can also follow us on Facebook, Twitter and Instagram for the most up-to-date news from Moose Racing.  You can also now search Moose Racing on Pinterest and follow all our boards.
Upcoming Races
July 13-16, 2017
GEICO Adventure Rally Series Presented by Moose Racing
"Ride the Rockies"
Gunnison, CO
More Information http://www.advrally.com/
July 16, 2017
Eastern Racing Offroad Championship Series – Round 4
"The Moose Cup Broken Spokes Barbanger"
Moto X Country – Western Reserve
14439 West Middletown Rd.
Salem, OH
More Information http://erocseries.com/ and http://www.westernreservemc.com/
July 15-16, 2017
Beta AMA National Dual Sport Series
"Mountain Madness Dual Sport"
Hosted by the Coconino Trail Riders
Flagstaff, AZ
More Information http://www.americanmotorcyclist.com/Riding/Dual-Sport-Riding
July 16, 2017
AMA District 11 Hocking Valley Motorcycle Club "HVMC Hare Scramble"
13121 Jake-Tom Rd.
Logan, OH
Starts at 9:00AM
More Information http://hockingvalleymc.com/
July 17-22, 2017
Bike Days "Napoleon Harley-Davidson Wauseon National Classic Flat Track Race"
8514 SR 108
Wauseon, OH
Gates open at 10:00AM
More Information http://bikedays.com/
Open Houses
July 15, 2017
Hauck Powersports
2072 19th Street
Rice Lake, WI
Phone:  (715)234-6175
11:00AM-2:00PM
More Information http://www.hauckpowersport.com/