The GP of Loket traditionally leads in the last part of the world championship. For the riders this break was a last opportunity to heal up and get themselves ready for the last races in the coming 2 months. Alvin didn't have the best end to the break though as he crashed last week while preparing for Loket and injured his elbow. He got some stitches in it and tried to ride on Saturday, but the wound opened up again and it was too painful for him to ride on Sunday. He will now focus on being back for Lommel.
On Saturday Benoit showed great speed posting fast lap times in the practices. After a tight qualifying race Benoit got 4th at the finish, securing him a good starting gate for the races on Sunday. Brent got a good start and initially was following in the wheel of Paturel but he got some electronic issues and had to leave the race. 
A heavy rain shower on Sunday morning put a lot of water on the track and made it tricky at some places. Benoit got a good start and soon was riding in 5th position, putting pressure on the riders in front of him. Once he managed to move up he made a small mistake dropping him to seventh. He eventually got back to 6th place.
Brent passed the finish line in 19th position after the first lap but due to the mud he was forced to do a pit stop. Once back in the race he was to far back and left the race.
In the second moto the blue number 6 got another good start and got into 4th early on. In a multi rider fight for second Benoit couldn't avoid Jeremy Seewer who crashed right in front of him and lost two places. He didn't give up though and with some smart moves and creative lines he managed to get himself in third again. He pushed until the end but finished in third only meters behind second place. In the overall standings he gets another fourth missing the podium by only 1 point. He remains in fourth in the championship standings, but closes in to third position with 5 points behind Olsen. 
Crashing with another rider in first lap, Brent was way behind the rest and was 32nd at the first checkpoint. On the fast track, where passing was fairly difficult, Vandoninck came back to 16th position. He got 19th overall and remains 9th in the championship standings. 
The team is looking forward now heading to the home race in Lommel and hopes to see you all there!
Benoit Paturel: " Frustration is the main feeling after this weekend. Missing the podium again by 1 point is hard but we can't change it anymore. Looking forward and keep working hard is what we need to do."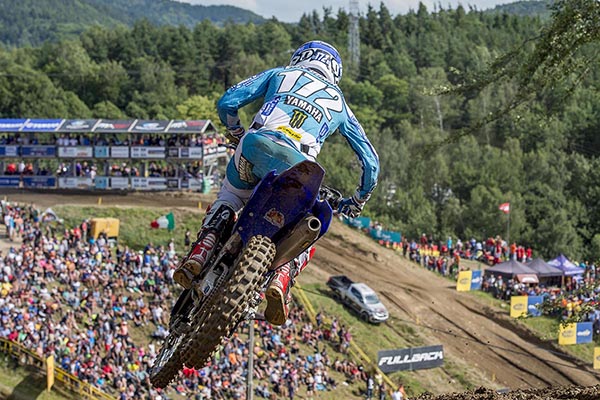 Brent Vandoninck: " I'm really disappointed with the weekend, once again… My Saturday didn't go well because of the bike problems. In the first moto on Sunday I got a big splash of water right in my goggles and I had to throw them away. As this track is dangerous without goggles I went into the pits for a new pair. After that I got my gloves really slippery and had to stop again, but by then I was far from the points and stopped. In the second moto I got stuck with Olsen in the first lap and was very far back. I came back to 16th but wasn't riding well. On top of that I started to feel my wrist again, so I'm pretty disappointed. Today I went to the doctor and we discovered an infection on it causing the pain. I got medication and should be good for Lommel. I look forward to get some good results again there and boost the confidence, as the last GP's haven't been good at all."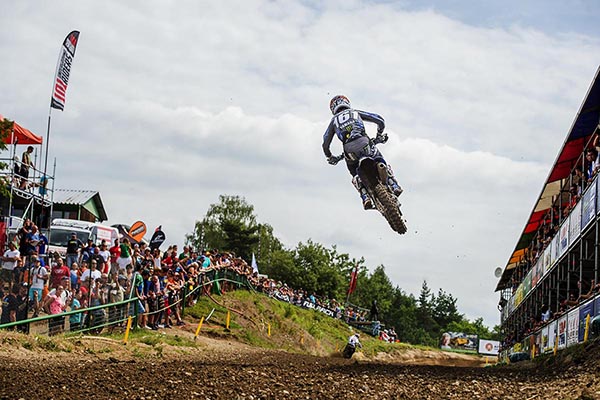 Alvin Ostlund: ' After the crash last week on training I knew it was going to be difficult in Loket but I still wanted to try though but the elbow was too painful. The wound itself was not that bad but it wasn't possible to ride. I had a check on it and everything looks good, so I will take a couple days of rest and then focus on Lommel."