(Jordan Ashburn)
Moose Racing's Jordan Ashburn has been chasing down his first major race victory for some time now and his patience finally paid off at this weekend's Kenda Full Gas Sprint Enduro Series event in Ohio.  The Beta USA rider used consistency and speed to take home the Crow Canyon title despite not winning a special test all day on Sunday.  Ashburn set the pace during the first day of the event with two test wins on Saturday.  He coupled that with consistent top three finishes on Sunday to take the overall win.  There was no shortage of excitement as the win ended up being by less than a second when the dust settled.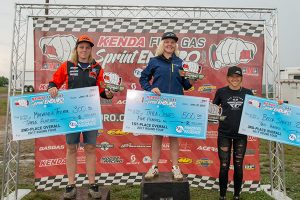 (Tayla Jones)
Moose Racing also got a solid effort from Airgroup Husqvarna Racing's Tyler Vore who used an overall victory in the Open A Class to propel him to a 6th place finish for the weekend.  In the Women's Pro Class it was KR4 Husqvarna's Tayla Jones who set the pace early with six special test wins on Saturday.  Jones has won three of the first four events in this series and is sitting firmly in 1st place in the series standings.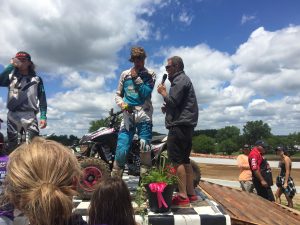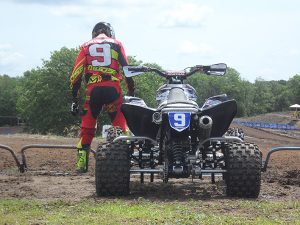 (Parker Wewerka)
The Wiseco ATV MX National Championship Series made a stop at the Sunset MX facility in Walnut, IL over the weekend and Moose Racing's Parker Wewerka was on hand for all the action.  Wewerka struggled with the heat and humidity a bit, but still managed to hammer out a top 10 finish in the Pro Class finishing 9th.  He sits 8th overall in the series and is still the top rookie amongst Pro Class participants while also being the leader in the Pro Am Class.  The series moves to Spring Creek in Millville, MN on July 1-2 so stay tuned for updates.
Be sure to stay tuned to   http://www.mooseracing.com/ for the latest race updates, gear and accessories.  You can also follow us on Facebook, Twitter and Instagram for the most up-to-date news from Moose Racing.