The Moose Racing semi spent the past weekend at the Unadilla AHRMA Rewind event and the 6th annual version did not disappoint racers and fans alike.  Our very own legend Dick Burleson was on hand racing one of the many vintage classes.  In between he spent time bench racing with customers and helped out by giving away free stickers and catalogs.  Unfortunately he didn't have much luck on the race course as his vintage Husqvarna decided it was too tired to make the entire event and he ended up with a DNF.  That will only serve as a minor setback for the seasoned veteran so look for him to be back in the mix at future events.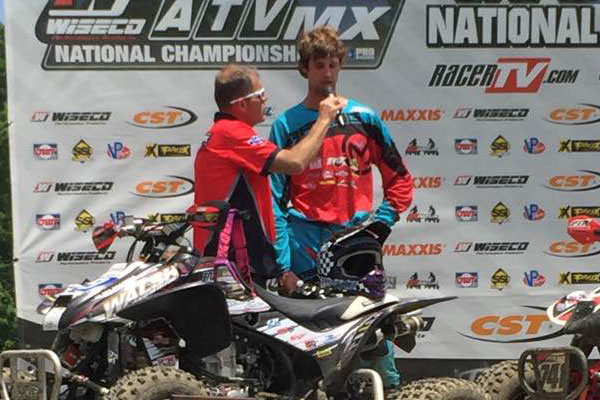 Parker Wewerka Report from 2017 ATV MX National Championship Series at Muddy Creek MX , Blountville, TN. Parker Wewerka, aboard his WALSH Race Craft Honda TRX 450 R, raced to a 2nd place finish in Pro AM this weekend. Wewerka leads the Pro Am class. In PRO class Parker placed 7th overall for the Muddy Creek Round, ranking him 8th in the class and top PRO rookie. (Photo credit Ann Davis)
Be sure to stay tuned to http://www.mooseracing.com/ for the latest race updates, gear and accessories.  You can also follow us on Facebook, Twitter and Instagram for the most up-to-date news from Moose Racing.  You can also now search Moose Racing on Pinterest and follow all our boards.