For the first time since 2012 Russia was back on the calendar with a race in Orlyonok. With a nice flowing but technical track and the black sea in the background, it was a special venue for this GP.  
After his race victory in Ernee, Benoit got a boost of confidence and showed this immediately in the practices on Saturday. With a fastest time in time practice he was in pole position for the qualification race. In that race both Paturel and Vandoninck had a good start and mixed it up with the leaders. Brent too was feeling strong on the bike and was in a fight for second place when he crashed hard towards the end of the race. He hurt himself pretty bad and left the race. Benoit managed to move forward to second. Alvin had a solid race too and crossed the finish line in 9th position. 
Weather forecast announced rain and on Sunday the rain came, a lot of rain came… The track completely turned into a swamp but as the ground underneath was pretty hard, it was still possible to get around for the riders. 
Brent tried to start in the first moto but his wrist was too painful to hold on to the handlebars. He decided to pull of and let the wrist rest.
Alvin got away as best KEMEA rider in the first moto. He was riding in fifth but made a small mistake dropping him a couple of places. From there  he didn't take too much risks and sailed himself to 8th at the finish line. Benoit was on the inside of the start line and had a small crash. He got away in last position but then started an impressive comeback race. Lap after lap he moved up and finished third in the end with the leaders in sight. 
In the second moto Benoit had a great start and missed the holeshot by inches. Soon he took over the lead and tried to open a gap. In lap 3 he had to switch lines after a rider crashed in front of him and he got stuck in the mud himself. It took him two laps to get the bike free again. He went to pitlane to get rid of the mud a bit and then continued. After some extra troubles he still crossed the line in 12th place, scoring some crucial points. Paturel got 4th overall in the GP standings and holds fifth place in the championship.
Alvin once again rode a smart race and was riding around tenth place for most of the time. He managed to stay away from big troubles and towards the end he gained some spots leaving him in 6th postion at the finish line. He got 5th overall and scores his best GP result so far. In the championship he is now in 17th position.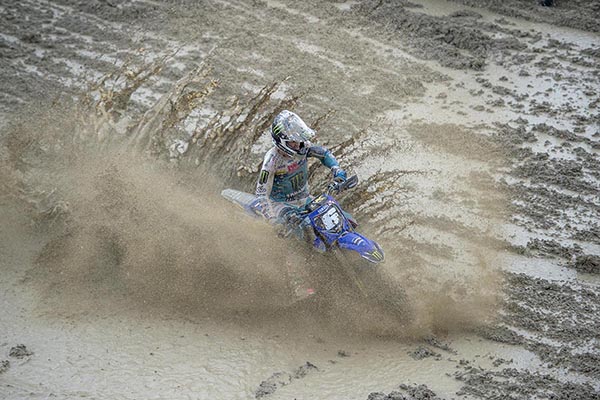 Benoit Paturel: " I should have been on the podium again today… It's a pity I crashed in the first moto because after that my speed was really good. In the second race I had a great start and was feeling good on the track but somebody in front of me had crashed and I had to change my line. The bike was so heavy and it took me so long to get out. It's really frustrating but let's remember the speed was there"
Alvin Ostlund: " I'm really pleased with the result! I really liked the new track and venue. The rain got it really difficult but that's for everyone. In the second moto I had no idea where I was. I felt like I was riding bad but everybody was making mistakes. It was all about staying calm and keep going and that worked out. It was my best GP so far so I hope to continue this progression. I'm looking forward to go to Ottobiano and to be back in the sand!"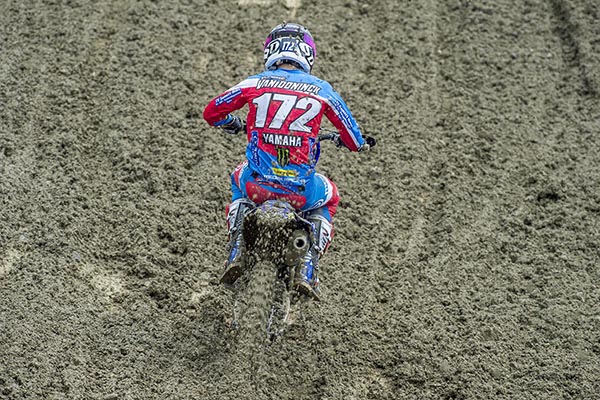 Brent Vandoninck: " What can I say, another setback to add to the book… Until the crash, everything was actually going really well. I was enjoying myself, feeling confident and the speed was there. I could follow the others but suddenly my front wheel slipped a bit right before the take off. Nothing too bad but I was heading straight into the Monster Energy arch. The impact was really heavy and knocked me out a bit. We took some x-rays and those showed nog major damage, but the pain was too hard to race on Sunday. On Tuesday I will check with the doctor in Belgium to see if there's any damage. I hope it's just some bruises and I can be on the bike again soon."