After the podium from Brent in Valkenswaard two weeks ago, the expectations for the next GP in Latvia were high, as it's a similar track to the the Dutch one. In the end, the weekend didn't go as expected, but both Benoit and Brent showed they keep fighting and Alvin showed another good progress after his injury. 
In qualification on Saturday Brent was the first KEMEA rider in 9th position. Benoit followed a bit further in 12th position and Alvin struggled in the race to finish 19th.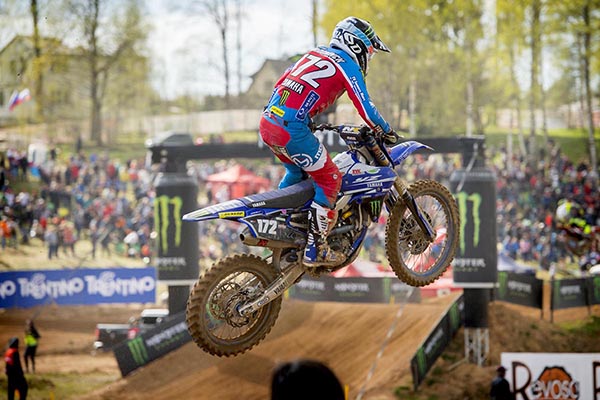 In the warm-up on Sunday Brent suddenly felt a strong pain in his rib/back while riding a fast lap. He didn't crash but probably had a wrong movement with his body. He could barely breathe and was in a lot of pain. Even after a first treatment by the physic, it seemed he would not be able to start but in the end it got a little better by moving around a bit. 
In that first moto all three KEMEA riders were behind each other in the first lap riding in 12th, 13th and 14th. Despite the pain Brent was riding quiet good and moved up to 9th. At the end of lap he landed hard in a soft spot on the track and went hard over the bars. Luckily he didn't injure himself too hard on this crash but he decided to pull off. Benoit struggled to move forward and finished the race in 11th. Alvin dropped a couple of places in the early stages but started to get in his rhythm  towards the end to finish 13th.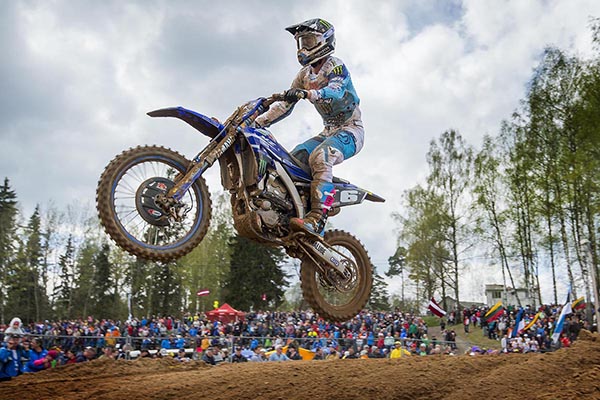 With some extra pain killers Brent decided to start in the second moto and fight the pain to try to score some points and limit the damage as good as possible. After a bad start he managed to get back to 14th though and score 7 valuable points for the championship. Alvin got a decent start and managed to finish 10th after a solid race. He got 10th overall and is now 18th in the championship standings. Benoit started outside the top 10 but found a good pace this time and came back to 6th position. He got 8th overall and remains in 5th position in the championship, ahead of Brent in 6th. 
The riders get a weekend off now before they will head to Teutschenthal in two weeks. 
Benoit Paturel: " I'm not happy with the results I got last weekend… The first race I couldn't get in a good rhythm and rode a bad race. The second moto was ok, but just ok. I felt a little better but still the result is not what I want to have. We keep struggling with the starts but I know everybody is doing everything they can, and that's what I need to do too. I'm happy to go to Germany in two weeks where I get a track I like."
Alvin Ostlund: " I'm actually satisfied on the Latvian GP. A lot of people said the track was very rough and hard to ride, but I enjoyed the races on Sunday. On Saturday I had a bad feeling and didn't ride good. But every time I got out there I got better. I still need some strength but we're going in the right direction, and that's what we need to do! Now we have a week off and I will train on the hardpack to get the progression continued in Teutschenthal."
Brent Vandoninck: " It's pretty obvious this was not the weekend I had in mind. I felt good on Sunday morning but suddenly got that pain in my ribs. I pushed myself and the adrenaline got me well into the first moto. I had no strength at all though in my body and when I hit the soft spot I couldn't hold on and crashed hard, luckily without any further consequences. The second moto I took some extra painkillers and wasn't feeling too sharp, but I managed to fight the pain and still get some points. Getting up on Monday was pretty painful, I have an appointment with the doctor on Tuesday morning to figure out what happened and was causing the pain. Luckily we have a weekend off to recover."