Happy Easter to all of our fans from everyone here at Moose Racing!  We hope you have a great holiday weekend, the weather is warming up in your area and you have a chance to get in on some two-wheeled fun with family and friends.  Most of the major series are taking the weekend off so our sponsored riders and their families can relax before the really busy season heats up.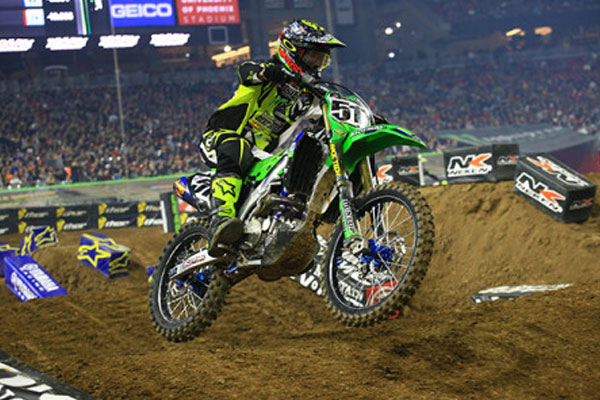 Even though there are no national series to report on this weekend, there are a number of dealer open houses (listed below) so make sure to get out there and patronize your favorite shop.  One of these events is near and dear to us and involves Mort's Powersports in Theodore, AL.  The dealership is going to be set up at Round 5 of the Southeast Cross Country Association's (SECCA) location and will feature our Pro rider, Jared Hicks.  He is going to be on hand to support the dealership, perform some exciting demo rides and showcase the 2017 Husqvarna motorcycle lineup.  If you have been thinking at all about a new bike, or just want to share in the excitement, make sure you plan to stop by.
Be sure to stay tuned to Moose Racing for the latest race updates, gear and accessories.  You can also follow us on Facebook, Twitter and Instagram for the most up-to-date news from Moose Racing.  You can also now search Moose Racing on Pinterest and follow all our boards.
FEATURED PRODUCT:
Moose Racing:  Replacement Cylinders
Because every rider is not in the market for a new bike on a regular basis and some just have the misfortune of engine issues, Moose Racing offers a complete line of Replacement Cylinders that take care of damaged or worn OEM versions.  Ours are made from cast aluminum, are nickel silicon carbide plated and precision machined and honed to OEM stock bore sizes.
They offer an extremely durable low-friction bore surface that allows for greater heat dissipation and look just like the ones that came from the factory.  We have a complete offering of applications for all major brands and are constantly updating for new listings.  These Cylinders are proudly made in the USA and you can check out the compete offering here http://www.mooseracing.com/products/?productId=120579
Upcoming Races
Even though the racing action at the national level is taking a breather for the Easter holiday, there are many local races to take in around the nation.  If you don't have one in your area, take the time to relax over the holiday and gear up your enthusiasm for the stretch run of the AMA Supercross and Arenacross seasons.
Open Houses
April 15, 2017
Kent Powersports (dba Yamaha of San Antonio) "Hot Winter Nights" Open House
15664 IH 35 N
Selma, TX
Phone:  (210)655-2625
4:00-8:00PM
More Information http://www.kps-sa.com/
April 15, 2017
Badlands Offroad
3968 N. Xavier Rd.
Attica, IN
Phone:  (765)762-2981
9:00AM-5:00PM
More Information http://badlandsoffroad.com/
April 15, 2017
Powersports of America Grand Opening
3051 Old Husbands Rd.
Paducah, KY
Phone:  (270)744-5200
9:00AM-5:00PM
More Information http://www.powersportsofamerica.com/
April 15, 2017
Morton's Motorcycle & ATV Corp. (dba Mort's Powersports)
5641 Hwy. 90
Theodore, AL
Phone:  (251)649-4069
*Will be set up at Round 5 of the SECCA Series in Wagarville, AL and will be featuring Moose Racing's Jared Hicks along with the complete lineup of 2017 Husqvarna motorcycles.
April 18, 2017
Moto Proz "10 Year Anniversary"
339 1st Ave. N.
Mazeppa, MN
Phone:  (507)843-2855
9:00AM-5:00PM
More Information http://motoproz.com/