For the first European leg of the series, the hills of Pietramurata hosted the fifth GP last weekend. Being known for it's great landscape, everybody was looking forward to this race and to get back to the usual rhythm, with the bikes under the team tent. 
The KEMEA team was back in full force as Alvin joined Benoit and Brent again. After his crash in Argentina he tried on the bike in the week before the race and decided to start again and gain some race time. 
In qualification on Saturday Brent got a good race. After a medium start he came back strong and finished 6th. Benoit finished in 14th after a bad start and Alvin crossed the line in 22nd.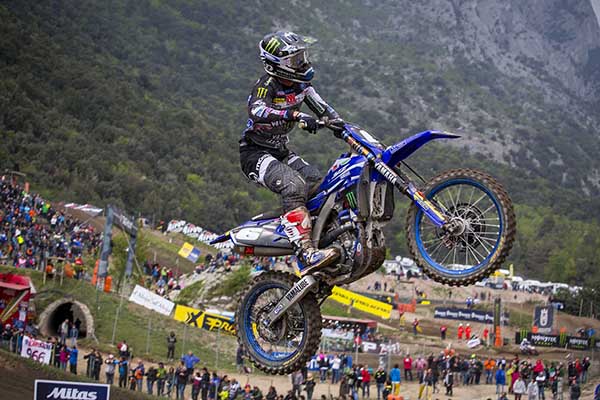 Thousands of Italians were present on Sunday to enjoy the races. In the first MX2 moto Paturel crossed the finish line in 13th after the first lap. He steadily worked his way up to seventh when halfway through the race he got sidelined with technical problems. Alvin had a a decent start and rode inside the top ten in the first laps. As he's not yet back in full fitness he dropped some places but still managed to get over the finish in 13th, right behind Brent who recovered from 24th to 12th.
In the second moto Paturel got another bad start and was all the way in the back in 33th position after the first lap. On a track where it's very hard to pass he gave all he had to finish 13th at the end of the race. He gets 19th overall and drops to 5th in the standings at the moment, separated 45 points from the lead. 
Brent took off around 15th. It took him a while to start making passes but as the race progressed he started overtaking and worked his way up to 9th. He gets 8th overall and remains in 6th in the championship. 
Alvins start wasn't as good as in the first one and he was around 20th position the entire race. In the end he finished 21nd. Ostlund got 21st overall and is now in 22nd position in the championship.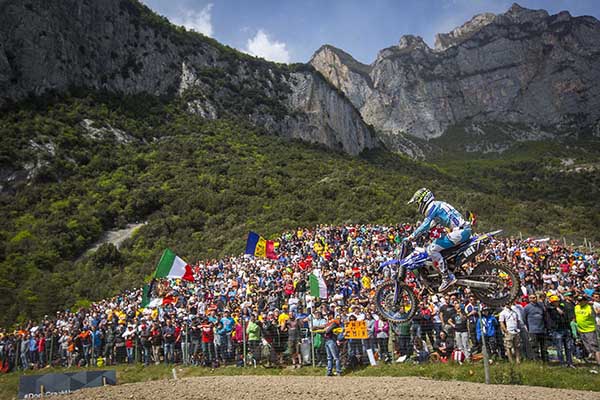 Benoit Paturel: " I'm deeply disappointed with this weekend. Luck wasn't at our side this weekend and I'm struggling with the starts. It's frustrating as I know the speed is there and I can run with the guys up front… The start is really important so I need to work hard on this. Unfortunately I had a technical problem in the first moto too… We lose a lot of points today but we cannot give up! Next week is another weekend with new opportunities so let's work hard and try to fight back."
Brent Vandoninck: " I'm leaving Italy with mixed feelings… I felt good on the bike all weekend long but the results are not what they could have been, so in the end I'm disappointed. My starts were not good and on a track like Arco it's difficult then, especially as it's hard to make a difference. They flatten all the parts where you could make the difference so everybody goes hard. But it is what it is. Next week there's Valkenswaard, which is like a home GP to me. I can go sleep at home so that's nice. I really like the track too so let's forget this weekend and look forward to the next one!"
Alvin Ostlund: " It was a though weekend. Just before the weekend I had a crash on training and my back bothered me a lot, especially on Saturday in qualifying. The first moto I had a good start and rode a good race considering the circumstances. My shoulder still feels weak and I don't have the confidence yet to go 100%. The second moto I was all the way in the back in the beginning and then it's hard to get back. I'm really looking forward to next week. Valkenswaard is one of my favorite GP's and with some extra training I should be better by then too."