Happy Holidays to all of our Moose Racing fans out there!  As we inch closer to the 2017 race season, we'd like to take another opportunity to introduce you to one of our race team members.  Nick Fahringer has been sponsored by us for a very long time and is a good friend as well.  We'd like to also take this opportunity to congratulate him on his new Sherco USA factory ride for the 2017 season.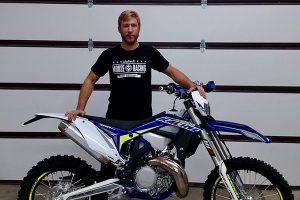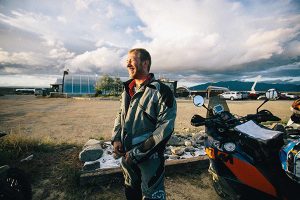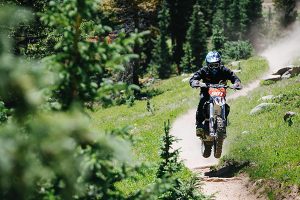 Nick grew up racing local Enduros in southern Ohio when he was just 13.  He started to develop some serious speed and win local races so the national stage was the next step in his progression.  Things really started to fall into place which led to support from the OEM's along with aftermarket companies.  A few race wins and two ISDE gold medals really put Nick on the map in the offroad racing world, but unfortunately a series of knee injuries at his peak set him back and he has been playing catchup the last two seasons.  Nick is now healthy, on a new machine and has some serious motivation which could spell trouble for his competition.  He definitely has some serious skills and loves to ride.
Home Town:  Dayton, OH
Resides:  Georgia in the winter and Ohio in the summer
Career Highlights:  Two ISDE Gold Medals / Multiple OMA Moose Run Wins / Multiple National Enduro Overall Wins / 2009 National Enduro Series 4th Place / 2010 National Enduro Series 5th Place / 2011 National Enduro Series 3rd Place
2017 Series Competition:  AMA National Enduro Series / OMA Cross-Country Nationals / Select GNCC and Extreme Events
2017 Race Bike(s):  Sherco 300R
Hobbies Outside of Racing:  Mountain Biking / Travelling / Music / Food / Camping
Three things everyone should know about Nick:  His appetite is never ending and he can usually be found eating or snacking all day long.  He is a college graduate with a degree in Engineering.  He really just loves to ride motorcycles whether it is racing in the woods or jumping on his adventure touring bike and heading out to new and exciting places.
Be sure to stay tuned to http://www.mooseracing.com/ for the latest race updates, gear and accessories.  You can also follow us on Facebook, Twitter and Instagram for the most up-to-date news from Moose Racing.  You can also now search Moose Racing on Pinterest and follow all our boards.
Upcoming Races
The 2017 race season is fast approaching so stay tuned to these posts for an upcoming race in your area.
Open Houses
There are no dealer open houses to report for the upcoming holiday weekend, but stay tuned to these posts for future dealer events in your area.