Moose Racing's Michael Willard Crowned Eastern Regional Arenacross Lites Champ
Moose Racing's Michael Willard claimed the 2013 Eastern Regional Arenacross Lites Championship on Saturday night in Wilkes-Barre, Penn. Willard made a clean sweep of the Lites class in Pennsylvania as he captured wins on both Friday and Saturday on the way to his championship.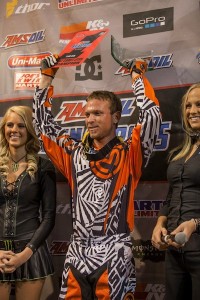 Saturday night also marked the first round in the Race of Champions for the Arenacross class. Moose Racing's Tyler Bowers didn't waste any time getting his name to the top of the points standings as he took the first win of the six round showdown to the championship. Teammate Zach Ames also put himself in good position for the title with a second-place finish.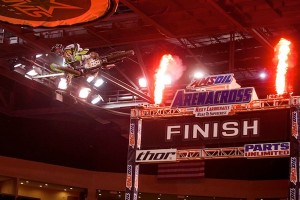 Also over the weekend, the World Off Road Championship Series held a combined bike and ATV race at Buffalo Bills in Primm, Nev. Moose Racing's ATV rider Josh Frederick was able to come away with a podium finish in second place. Bike riders Bobby Garrison and Ryan Abbatoye finished fourth and fifth, respectively.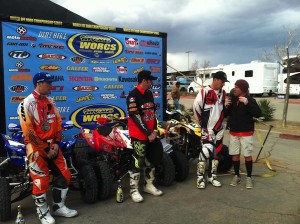 Make sure to check out the NEW MooseRacing.com for the latest race updates, gear and accessories. Also follow us on Facebook and Twitter for the most up-to-date news from Moose Racing.